Janice Dickinson Files Defamation Suit Against Bill Cosby
Because his lawyer has insisted her rape claim is a lie.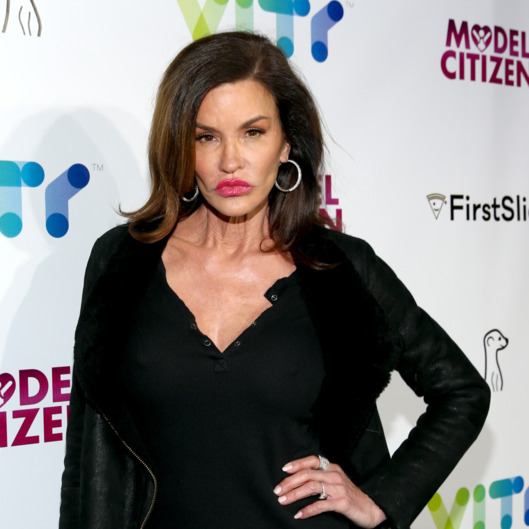 Janice Dickinson, the 60-year-old former supermodel and America's Next Top Model judge who last year accused Bill Cosby of drugging and raping her in 1982, has now filed a defamation suit against the comic. Dickinson's lawsuit, which went to L.A. County Superior Court on Wednesday, reportedly seeks unspecified damages over fallout created when Cosby and his reps publicly denied her allegations and branded her a liar. (Dickinson initially wanted to detail the incident in her 2002 autobiography, according to the complaint, but Harper Collins's legal department nixed that idea.) "Cosby knows that he drugged and raped Ms. Dickinson," the lawsuit states. "He knew that calling her rape disclosure a lie was a false statement."

The statute of limitations has run out on Dickinson's more-than-30-year-old allegations, and, according to the suit, her request that Cosby retract his initial denials was quashed by his attorneys. "This [defamation suit] is Janice Dickinson's chance for justice," attorney Lisa Bloom said Wednesday, according to the AP. Ultimately, Dickinson wants her reputation and name cleared. She told the New York Daily News that she's been receiving hate mail since the Cosby team, including big-time Hollywood lawyer Marty Singer, dismissed her claims. Cosby still hasn't been criminally charged for anything. Dickinson joins at least three other women, including Tamara Green, who filed a similar suit late last year in Massachusetts federal court. "I want Bill Cosby on the stand," Dickinson told the Daily News. "I want vindication. I'm doing it for women. I've been called a liar, and I've been re-victimized."