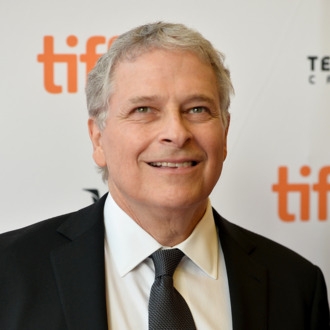 Photo: Alberto E. Rodriguez/2013 Getty Images
As part of Vanity Fair's Star Wars issue, Bruce Handy interviewed film scribe Lawrence Kasdan (who has shared writing credits on Star Wars episodes V, VI, and VII). Some of the outtakes were posted Monday afternoon, and scattered throughout were a handful of gems, including how Kasdan first got involved with Star Wars, how he learned that (technically this is a spoiler, so watch out) Darth Vader is Luke's father, and how he has a tendency to hem and haw about revisiting Big Chill characters. The two highlights, however, had to do with The Force Awakens's run time and the fate of Lando Calrissian.
On the movie's length:
[T]his new movie, first of all, it's turning out really great. J.J. directed it so beautifully, and it's so exhilarating and everything. It's a big movie. It's full of wonderful stuff, incident and character stuff and jokes and effects. One of the things that we always refocus on from the get-go was that it not be one of these very long, bloated blockbusters. A lot of very entertaining movies lately are too long. In the last 20 minutes, you think, why isn't this over? We didn't want to make a movie like that. I mean, we were really aiming to have it be — when it's over you'll say, "I wish there's more." Or, "Wait, is it over?" Because how rarely you get that feeling nowadays, and I think we're headed there. But it means that there will be constant critical looking at it from now to the end, saying, "Do we need this? Do we need that? Is it better if this comes out, even though we love it?" Killing your darlings.
On if we'll ever again see Lando (played by Billy Dee Williams in Episode V, and most recently voiced by Williams in Star Wars Rebels):
Right now, there's no Lando Calrissian in this movie. But Lando I don't think is finished in any way, shape, or form.
Score. You can catch the full interview here, and, of course, Episode VII on December 18.