Britney Spears and Iggy Azalea Made Another 'Fancy'
"Pretty Girls" is here!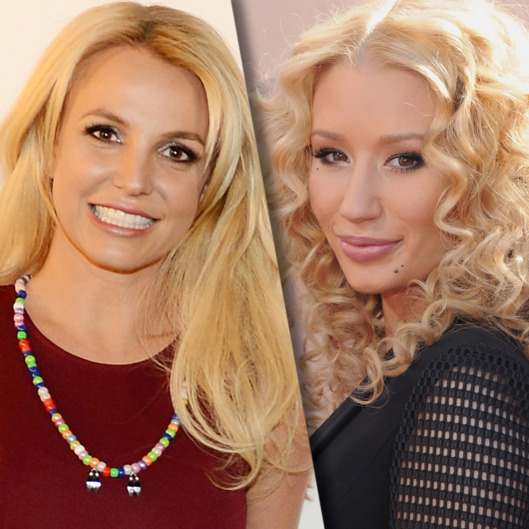 After leaking online over the weekend, Britney Spears and Iggy Azalea's collaboration is finally here ahead of schedule. And in case you thought Iggy was content with having the Song of the Summer for just one year with 2014's "Fancy," she's gunning for a repeat with "Pretty Girls." Only this time, it's all about Britney, bitch. The song mimics the rubbery production and braggadocio of "Fancy" (not to mention Charli XCX's vocal style on the hook) for a club-ready take on the Men Are From Mars, Women Are From Venus concept. It's no "***Flawless" remix, but get ready to hear it everywhere this summer once the duo performs it at the Billboard Music Awards on May 17. They've also already filmed an '80s-themed video for the single said to be their version of Earth Girls Are Easy, because what do kids these days love more than parodies of movies that came out 15 years before they were born?