Jeremy Renner Reenacted Wedding Crashers, Except for That Very Long, Unfunny Part in the Third Act
He's a real Hawkeye for alcohol.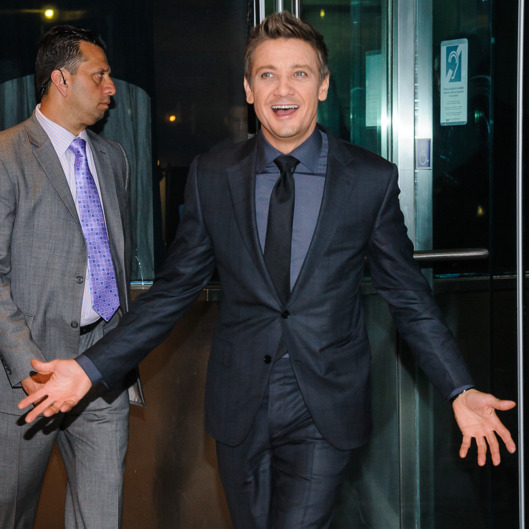 Turns out Jeremy Renner is a real Hawkeye — for hooch! According to TMZ, the Avengers actor was in Houston for Comicpalooza when he decided to get his John Beckwith and Jeremy Gray on, crashing a wedding reception that was being held in the same hotel he was staying in. Renner reportedly didn't choose to disguise himself as a venture capitalist, instead merely "hitting up the open bar" and allegedly being "kind of standoffish with most of the guests." Renner told TMZ he was trying to keep a low profile in order not to distract from the happy couple, which of course meant he was breaking rule No. 76: No excuses, play like a champion.