Jessica Craig-Martin's Art-World Diary, Part 1: Rob Pruitt's Connecticut Birthday
One's limo should always play off one's Pucci, don't you think?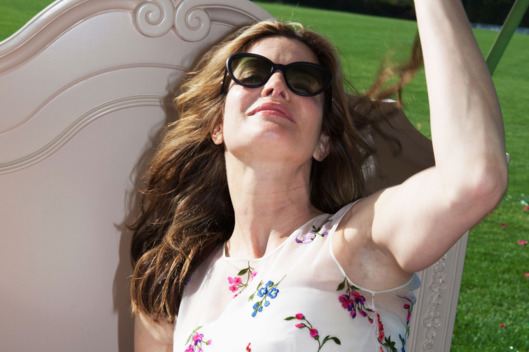 Jessica Craig-Martin attended artist Rob Pruitt's "50th Birthday Bash" on May 10 at Peter Brant's estate in Greenwich. There was a show of Pruitt's work (including concrete-filled jeans and silver-plated truck tires), a barbecue with lots of guests, and one of Pruitt's "flea markets," full of all sorts of things culled from the Brant family's attic. She captioned her photographs for us.
BEGIN SLIDESHOW