Kendrick Lamar Locks Down Spot in Taylor Swift's Inner Circle With Role in 'Bad Blood' Video
Playing a character called Welvin the Great.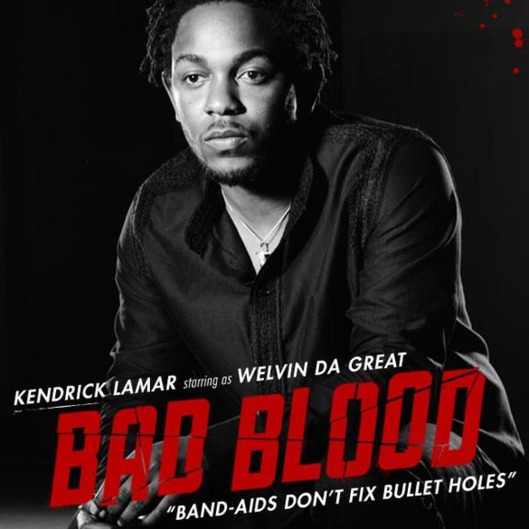 The mutual-appreciation society between Taylor Swift and Kendrick Lamar reached its next level Monday, with Swift's announcement that like Lena Dunham, Gigi Hadid, Hailee Steinfeld, Hayley Williams, Ellie Goulding, Lily Aldridge, and Zendaya, Kendrick will also be appearing in Swift's upcoming "Bad Blood" music video. He'll be playing a character called "Welvin Da Great," a name apparently chosen by Kendrick himself. The Joseph Kahn–directed video will premiere at next weekend's Billboard Music Awards — with a star-studded cast and neo-noir atmosphere, it looks like it'll be Swift's own Sin City, if Sin City just hated Katy Perry instead of all women in general.