Mindy Kaling Reveals the Cover and Release Date for Her Next Memoir, Why Not Me?
And the release date!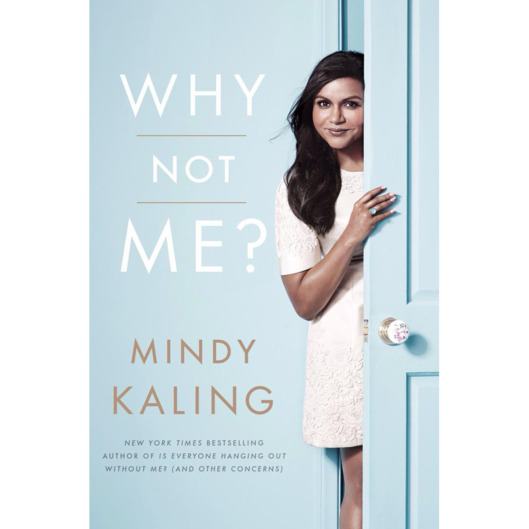 Mindy Kaling's first memoir, 2011's Is Everyone Hanging Out Without Me? (and Other Concerns), was so wildly popular that book No. 2 was a no-brainer. And today Kaling has given fans a first look at Why Not Me? on Twitter, with the announcement that it'll be released September 29. (She'll also dish on the book on a panel moderated by her former The Office co-star B.J. Novak (!) at BookCon later this month.)
It's coming, guys. 9/29/15 #whynotme #newbook http://t.co/A5TAIYpSuA pic.twitter.com/EDdFXPNYMy

— Mindy Kaling (@mindykaling) May 5, 2015
The book will reportedly detail Mindy's life since 2011 — so, basically, what it's like being a boss who's both the star and showrunner of her own series. Can't wait!