AC/DC Is Finally Down to Stream Its Music Online
It's official: Streaming is becoming mainstream.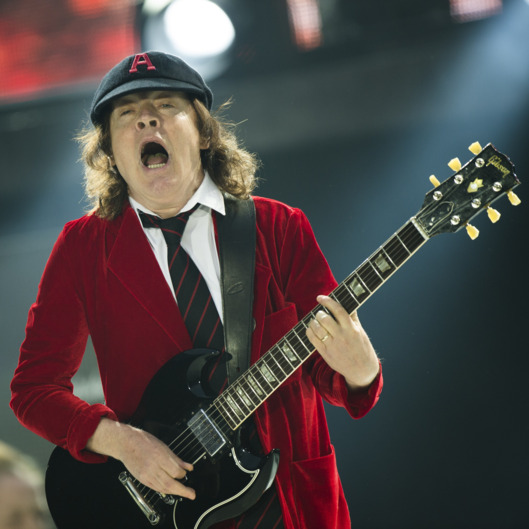 AC/DC's vast catalogue of tunes is set to hit streaming services today, the New York Times reports. After joining iTunes only three years ago, the popular and seemingly immortal Australian rock band will now also be accessible via Spotify, Rdio, and Apple Music, among other services. AC/DC has been a vocal digital holdout because it, like many of the other bigs from rock's Old Guard, reportedly didn't want "albums split into individual tracks to be sold." "We are a band who started off with albums and that's how we've always been," guitarist Angus Young told Britain's Sky News in 2011. "We always were a band that if you heard something on the radio, well, that's only three minutes. Usually the best tracks were on the albums." The group's most recent record, Rock or Bust, was the first made available for digital download; it has had more than 500,000 copies sell Stateside, according to Nielsen. The Times notes that many of AC/DC's comrades-in-arms (and other notorious holdouts), such as Metallica, Led Zeppelin, and the Beatles, also recently succumbed to the digital push. All this in conjunction with Taylor Swift's recent announcement makes it abundantly clear streaming is not only mainstream, but it's also, for most, inevitable.