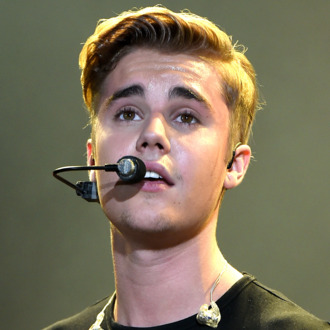 Justin Bieber.
Photo: Kevin Winter/Getty Images For 102.7 KIIS FM's Wango Tango
Justin Bieber pleaded guilty Thursday to assault and careless driving for a 2014 incident in which he drove an ATV into a minivan of paparazzi, the Toronto Star reports. Appearing via video link in a Stratford, Ontario, courtroom from his lawyer's office in L.A., the artist was tight-lipped and reportedly declined to speak before being sentenced. Bieber received an absolute discharge for the assault and a $750 fine for the careless driving, according to the Star. "The lesson in all of this is to think before you act," Justice Kathryn McKerlie said. "Everybody in life, no matter who they are, encounters difficult and disappointing and surprising situations." The singer narrowly avoided a dangerous driving charge.
"That brings to an end the incidents of Aug. 29, 2014 that led to the charges relating to the photographers in Stratford," Bieber's lawyer Brian Greenspan said in a statement, according to CTV News. "The resolution was a result of a thorough examination by the Crown, an evaluation that this matter was a very, very short-lived and spontaneous issue. It was a response to the invasion of privacy by the photographers involved." At the time of the incident, Bieber was enjoying some rest and relaxation on an ATV with then-girlfriend Selena Gomez when they were disrupted by paparazzi. Bieber reportedly reacted by striking the paparazzi's van with his ATV, approaching the passenger window of the van, and swinging at one of the photogs to scare them off. (The paparazzi involved in the case pleaded guilty earlier to trespassing on Papa Bieber's property and were fined.) CTV notes that Bieber's guilty plea comes weeks before the case was set to go to trial.