There's an Unreleased Miley Cyrus Banger Floating Around the Internet
Is this the first taste of her next album?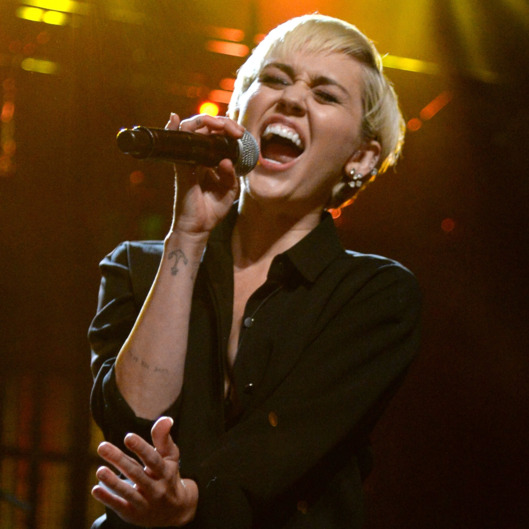 In between sessions with her BFF Wayne Coyne, Miley Cyrus has been quietly working on the follow-up to 2013's Bangerz. In a new cover story for Paper, she told the magazine, "They're [her label] like, 'Don't make it too weird, don't make it avant-garde; you can't go from Miley to Björk!'" Well, now there's an unreleased Miley Cyrus song floating around the internet titled "Nightmare" — and it's decidedly not Björk. But it's not entirely like anything off of Bangerz either — though it does bear some resemblance to "Drive" and "Wrecking Ball" — which is why it's unclear whether the track is a leftover from those sessions or a track from her next album. Hopefully, it'll end up somewhere, because it's the kind of larger-than-life Song of Summer anthem that flaunts the reason she's one of her generation's most versatile artists — capable of both covering the Replacements and making a Rihanna-size hit whenever the hell she feels like it.