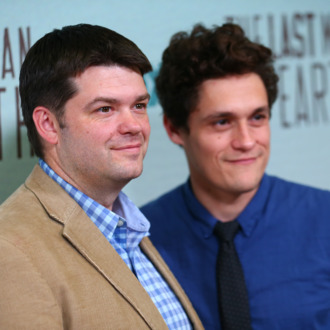 Chris Miller and Phil Lord.
Photo: Mark Davis/2015 Getty Images
Professional multitaskers Phil Lord and Chris Miller are tinkering on another intriguing project for you: It's a part-animated, part-live-action comedy called Son of Zahn. The Hollywood Reporter writes that the in-development series will tell the story of an animated barbarian dad who comes home to his very live-action son and ex-wife for the first time in about a decade. (Admittedly hooked already.) Since papa protagonist is supposed to be coming from an animated, war-torn world, THR notes that Zahn will probably have a helluva time adjusting to normal, boring, live-action life in suburban somewhere. Most other story and personnel details — aside from the fact Johnny Pemberton (21 Jump Street, 22 Jump Street) will play the live-action son and Eric Appel will direct — are under wraps. An eight-to-ten-minute pilot presentation is in the works for Fox, however, and will begin production later this summer.