Don't Worry, Nick Jonas Is Here to Save Pittsburgh Pride
After the whole Iggy Azalea thing.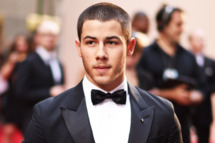 Not long after Iggy Azalea canceled her Pittsburgh Pride performance because of homophobia allegations, Nick Jonas announced he was here to save the day. Entertainment Weekly reports that Jonas hit up the Delta Foundation (fest organizers) to personally offer to sub in for the rapper this weekend. "When I heard about the difficult position Pittsburgh Pride was in just days before their event, I knew I had to find a way to help," Jonas said in a statement. "I'm excited to do what I can to support the LGBT community in Pittsburgh, and I look forward to seeing you this Saturday as we celebrate together." Champ.