Sister Act Is Getting a Reboot: Someone Find Lauryn Hill a Habit
Will you follow it wherever it may go?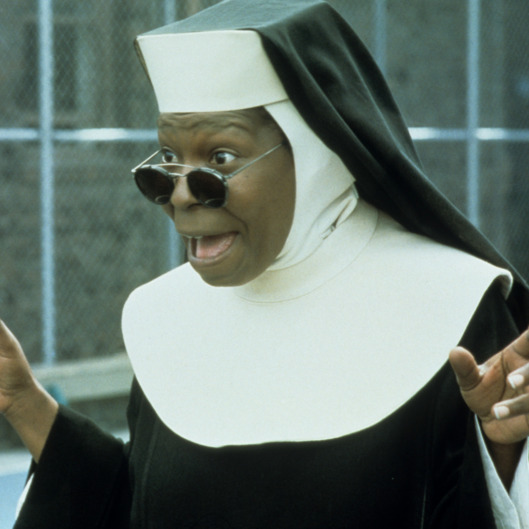 Now that 23 years have passed since the original, it appears Sister Act is due for a reboot. According to The Hollywood Reporter, Disney plans on having even more singing nuns, this time with the live-action Cinderella producer Alli Shearmur and Legally Blonde writers Kristen "Kiwi" Smith and Karen McCullah onboard. No word yet on whether or not Whoopi Goldberg or Maggie Smith will return as Sister Mary Clarence and Mother Superior, respectively. But Lauryn Hill (who co-starred in the 1993 sequel) was spotted at the Apollo Theater this week, taking all of Harlem to church. A career comeback as a rapping nun? We'll follow her wherever she may go.