The Summer Culture Calendar: 90 Things to Watch, Hear, Read, and Do
Save the date. All of them.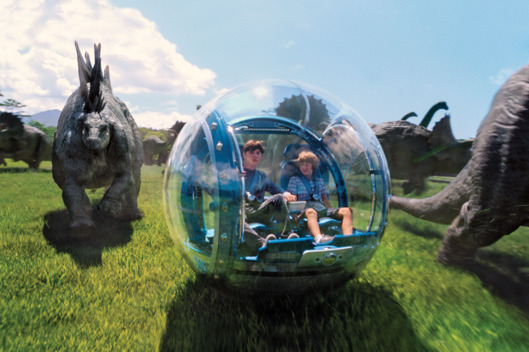 6/16: Remember the glorious musical Zeitgeist of 2009? When Nate Ruess and Jack Antonoff got together and released fun.'s first album, Aim and Ignite? And when a Brit producer named Ross (stage name: the way-more-superhero­esque "Hudson Mohawke") put out his first album, Butter? Six years on, Ruess drops Grand Romantic, his first solo album, and Mohawke gets around to releasing his sophomore effort, Lantern.
6/17: If 2009 seems like yesterday, the seventh annual BAMcinemaFest is all about '90s nostalgia. It opens with The End of the Tour, starring Jesse Eisenberg as a Rolling Stone reporter on a road trip with the late writer David Foster Wallace, played by Jason Segel. (Wear your bandanna to prove you're a real fan.)
6/18: The delightful post-gender pop phenom Shamir plays the Music Hall of Williamsburg. But if cisgendered heteronormativity is more your thing, the much-delayed space-race costume romp The Astronaut Wives Club finally makes it to low orbit on ABC.
6/20: If you want the truth about the speedy rise of tween speed-metal band Unlocking the Truth — signed to Sony while still eighth-graders! — see the doc Breaking a Monster at BAM. We're hoping it involves a candy-related-intervention moment.
6/21: Post–Game of Thrones, summer Sundays on HBO kick off with the return of the crime-kink favorite True Detective (we can't wait to see what Lincoln's ad agency will do with Vince Vaughn's character!), as well as the premieres of Ballers — about NFL players — and the Jack Black geopolitical farce The Brink, which is not about the murder of any real-life North Korean dictators. Also, there's more, albeit rather uncool, '90s nostalgia: New Kids on the Block, TLC, and Nelly play Madison Square Garden.
6/23: If you happen to hate-watch Downton Abbey, watch Comedy Central's Another Period, which stars Natasha Leggero and satirizes hoity-toity costume dramas. Outside of period pieces, Carly Rae Jepsen continues her move beyond "Call Me Maybe" with her sophomore album, Emotion, three tracks from which are available as instant downloads if you pre-order the album on iTunes today.
6/24: The New Museum opens a retrospective of the late conceptual artist Sarah Charlesworth, "Doubleworld," and a show of the sculptures of Leonor Antunes, "I Stand Like a Mirror Before You." But if you'd rather not go to a museum, Liz Garbus's new Nina Simone doc is in theaters (and on Netflix two days later).
6/25: '90s nostalgia reaches its apogee with the Kids-20th-anniversary screening at BAM. If you could get tickets, which you can't, you'd get a Q&A with Larry Clark (now an old man!), Harmony Korine (now sober!), and Chloë Sevigny (now living in Park Slope!).
6/27: Ever-more-megasize MoMA gets a bit Jane Jacobs–y with Zoe Leonard's "Analogue," a photographic record of mom-and-pop stores and their role in community vibrancy.
6/28: The convincingly humanoid William Hurt stars in Humans, the eight-episode AMC–Channel 4 collaboration about robots powered by artificial intelligence. Coincidentally — or not — ­Terminator Genisys (again starring the unconvincingly humanoid strongman Arnold Schwarzenegger) opens just three days later.
6/29: Get both your political and pop fixes by watching Larry Kramer in Love & Anger and MTV's searing docu-portrait of young people who refuse to wax their chests, Teen Wolf, which returns for its fifth season.
6/30: Shania Twain twangs up Madison Square Garden; John Singer Sargent's "Portraits of Artists and Friends" chums up the Met.
July
7/2: Little Shop of Horrors opens at City Center. Ellen Greene is Audrey, and Jake Gyllenhaal cultivates the botanist role made famous by Rick Moranis; Taran Killam plays the nitrous-addicted dentist Orin Scrivello.
7/3: Nitehawk Cinema kicks off the holiday weekend with a series of 'Merica-themed movies, including Starship Troopers and Jaws. Or head to Governors Island for George Clinton and Parliament-Funkadelic's Funk n 'Cue celebration.
7/4: Before the fireworks, head out to LIC for PS1's Warm Up and bop to Bobbito "Kool Bob Love" Garcia and four other DJs spinning in an architectural installation. Then grab some homemade BBQ and your daily dose of improv at the PIT's "IndiePendence Day" celebration.
7/5: Less Caliban-like New Yorkers than you went to bed right after the Fourth of July fireworks to rise early and score tickets to the final performance this season of Shakespeare in the Park's The Tempest, headlined by Sam Waterston and Jesse Tyler Ferguson.
7/6: Stop by the Museum of the City of New York's "Hip-Hop Revolution" exhibit, featuring the documentary work of Janette Beckman, Joe Conzo, and Martha Cooper.
7/8: Why? With Hannibal Buress, a comedy special that will presumably answer that question, debuts on Comedy Central.
7/9: Lincoln Center has the National Ballet of China over for a visit and to perform The Peony Pavilion, which is based on the Ming-dynasty-era play about great passion pitted against terrible odds. (We're pretty sure this is a theme in Why? With Hannibal Buress, too.)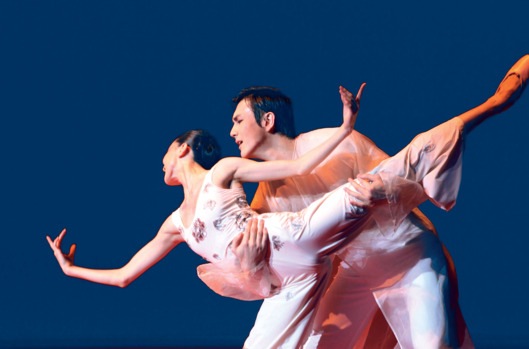 7/10: Ben Kingsley and Ryan Reynolds star in the film Self/less, set in a future in which body transfers are key for immortality, opening today. Meanwhile, pop immortal Taylor Swift plays MetLife Stadium, and bachata immortal Romeo Santos plays the Barclays Center.
7/11: Common brings his gravitas (and rapping) to the final night of the Brooklyn Hip-Hop Festival, at 50 Kent.
7/12: Idina Menzel thaws out her rendition of Frozen's "Let It Go," along with some warmed-over show tunes, at the PNC Bank Arts Center.
7/14: You can finally judge for yourself Harper Lee's Go Set a Watchman, the controversial sequel to To Kill a Mockingbird, which stands accused of the crime of being published.
7/15: Yet more from those glorious '90s: After playing off David Letterman, Foo Fighters fly back to town, landing at Citi Field for two nights, starting tonight.
7/16: Denis Leary stars in the FX comedy Sex&Drugs& Rock&Roll, about a rock band, the Heathens, attempting to reunite years after their shot at fame was dashed. 
7/17: Ant-Man, Boulevard, The Look of Silence, The Stanford Prison Experiment, and Trainwreck all open tonight. Paul Rudd versus one of Robin Williams's final films. Joshua Oppenheimer against the movie depicting a psychological breakthrough. And then there's Amy Schumer and LeBron James.
7/19: Pete Rock hosts the screening, in Queensbridge Park, of Nas: Time Is ­Ill­matic, which chronicles the creation of the rapper's seminal album.
7/21: Interpol celebrates Brooklyn in elegantly dour fashion at the Prospect Park Bandshell.
7/22: This is one of eight nights you can see the humble Irish folk musicians U2 play Madison Square Garden.
7/24: If you're a teenager, or just still feel like one, be sure to check out Paper Towns, the latest book-to-film adaptation of the work of star YA author John Green.
7/25: Lil Buck, the precocious master of jookin' — a form of dance that combines intricate footwork with supreme body control — is joined by Yoon Kwon on violin at Lincoln Center.
7/26: We don't know much about this, but it might be interesting to check out the E! reality-TV show about a 65-year-old former Olympic medalist named Caitlyn Jenner. Surely something of note happened to her, right?
7/28: William T. Vollmann, who was avant-garde gritty in the '90s, can't stop writing novels. This latest one, The Dying Grass, is part of his series about America's colonization.
7/31: C'est impossible! Tom Cruise strapped to the side of an airborne plane in Mission Impossible: Rogue Nation? If that's difficult to believe, watch Best of Enemies, a documentary about the impossibly erudite, weirdly flirty televised feud between those two magnificent snobs William F. Buckley and Gore Vidal.
August
8/3: In the CW's new comedy Significant Mother, Josh Zuckerman is a Portland, Oregon, restaurateur whose free-range mother (Krista Allen) is sleeping with his best friend. Weekend at Bernie's star Jonathan Silverman plays the jilted dad.
8/4: If you want to keep it real on your beach idyll, bring along Justin Gifford's Street Poison, the first biography of Iceberg Slim, né Robert Beck, the pimp turned "street lit" novelist and idol to Ice-T and Snoop. If you've already read the first two installments of Amitav Ghosh's Ibis trilogy about the lead-up to the First Opium War, then you'll be delirious that Flood of Fire is out. But Alice Hoffman's latest, The Marriage of Opposites — a story of forbidden love set on a tropical island in the early 1800s — might at least fit the beachy scenery.
8/7: Fantastic Four, yet another Marvel property, hits screens, complete with a new origin story and starring Kate Mara and Michael B. Jordan.
8/11: Pick up Ann Beattie's The State We're In: Maine Stories, a collection of short stories, mostly written last summer, told from the points of view of a range of women.
8/12: Octogenarian country legend Willie Nelson takes a break from marijuana advocacy to croon at Celebrate Brooklyn!
8/15: Mark Lamos directs Love and Money at the Signature Theatre, a world premiere of A. R. Gurney's new play about a wealthy widow desperate to cleanse her privileged soul before her death.
8/16: Winona Ryder plays a city councilwoman and Jim Belushi a former mayor in David Simon's new HBO miniseries, Show Me a Hero, about the desegregation of public housing in Yonkers in the 1960s.
8/18: It's the tenth anniversary of Hurricane Katrina this week, and Ronnie Greene's Shots on the Bridge tackles New Orleans police brutality and cover-ups by focusing on the shooting of six unarmed civilians in the days following the disaster.
8/19: Time to go back to the new Whitney for a show of the work of jazz-influenced painter Stuart Davis. There are nearly 100 works on display, including the one that was still on his easel when he died.
8/20: '90s classic bong-a-thon Dazed and Confused screens on Harbor View Lawn.
8/24: For serious-minded summer reading, try Raghu Karnad's debut, Farthest Field, a nonfiction account of the Second World War told through the eyes of one family.
8/28: Beats, biceps, and Zac Efron playing an aspiring DJ in director Max Joseph's We Are Your Friends.
9/4–6: Electric Zoo takes over Randalls Island. Headliners include the Chemical Brothers and Alesso. Channing Tatum will be there, break-dancing shirtless. (Hopefully.)
*This article appears in the June 15, 2015 issue of New York Magazine.