Transparent's Jill Soloway on Caitlyn Jenner: 'I Hope We Had Some Small Influence That Helped Her'
"Our country has to gather around her."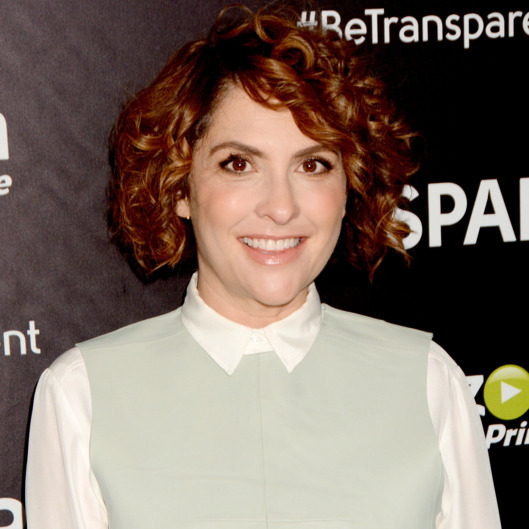 Vulture caught up with the Transparent cast and creator Jill Soloway at a panel in Los Angeles Monday night. With the release of Caitlyn Jenner's Vanity Fair cover photo, we spoke to them about their reactions to the reveal. The first words out of each cast member's mouth about Caitlyn's photo: "She's beautiful." "I got super excited. I was thrilled," Soloway said. "I was so happy for her. What a beautiful way to come out to the world." 
Does Soloway think her critically acclaimed Amazon show about a transgender parent helped pave the way for Jenner's transition?
Trans people have been struggling for hundreds or thousands of years. We wouldn't really want to take credit for being the show that changes the world. The lived lives of trans people are what's changing the world, and changing the world for Caitlyn. But I spoke to Caitlyn, and she told me that she saw the show; and I talked to Kim Kardashian, and she told me they all watched it together. I did call my parent afterwards and say, "Thank you for coming out. Your bravery allowed me to tell this story. This story allowed the Kardashians and Caitlyn to see a story where a parent came out and everybody survived." I hope we had some small influence that helped her.
She added that Jenner's politics makes her coming out even more important:
Another thing that I think is really exciting about Caitlyn is that she's a Republican. We have a very, very, very high-profile queer Republican. Trans-ness is about building bridges. It's about "and both" as opposed to "either or." Here's somebody who's an American hero and who, on paper, is considered conservative, and who's trans and beloved by many, and it's really exciting for the movement … Our country absolutely has to gather around her because she is our country."