Why Amy Schumer Said No to The Daily Show
She thought the gig was "too safe."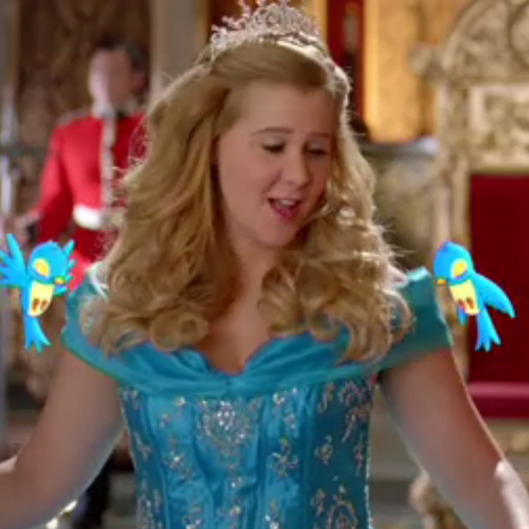 The inimitable Amy Schumer doesn't want you to be a princess, and she also didn't want to be host of The Daily Show. Talking to the Daily Beast, Schumer explained that she was asked to step into Jon Stewart's shoes and host the long-running show, but she turned down the gig because it was too safe:
I was so honored to be asked and considered. With Comedy Central, I project so much 'You're my parents!' on the network and the people that run it, so them saying, 'We believe in you and trust that you can do this,' I thought, 'Oh my god, thank you!'

And then I thought, 'Well, I could give everyone I love a job and we could all be together for five years. But picturing being in a building and knowing what I was going to do for five years — I love not knowing. And I've never done anything safe or to make money for that reason. So, you know, I said, 'I can't start now.'
Comedy Central eventually picked Trevor Noah to replace Jon Stewart, while Schumer has been a ubiquitous, tremendously popular presence this year (except with Kanye West). With the success of her show, the Peabody-winning Inside Amy Schumer (and our pick for Comedy of the Year), this has been, in her own words, the "best year of [her] life."