Zadie Smith Is Writing a Sci-fi Script With Claire Denis
Mixed-race space aliens?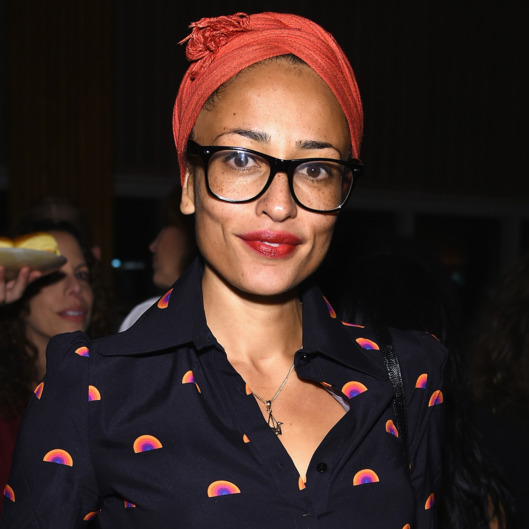 Novelist Zadie Smith will be writing her first screenplay with the acclaimed French director Claire Denis. They'll be co-writing the script with Smith's husband, the poet Nick Laird. According to Screen Daily, the as-yet-untitled film will be Denis's first English-language film, and will be a sci-fi adventure set in another solar system beyond ours in a "future that seems like the present." Besides the famous writing couple, Denis has enlisted other creative geniuses in the project, including the installation artist Olafur Eliasson, astrophysicist Aurélien Barrau, and Stuart Staples of the British rock band Tindersticks, who did some music for Denis's 2004 drama The Intruder. We expect to see a lot of beautiful mixed-race space aliens dancing in kaleidoscopic rooms.