Fox Will Make a Movie About the Supreme Court's Historic Same-Sex Marriage Ruling
The studio has the life rights of Jim Obergefell, the lead plaintiff in the suit that spurred the decision.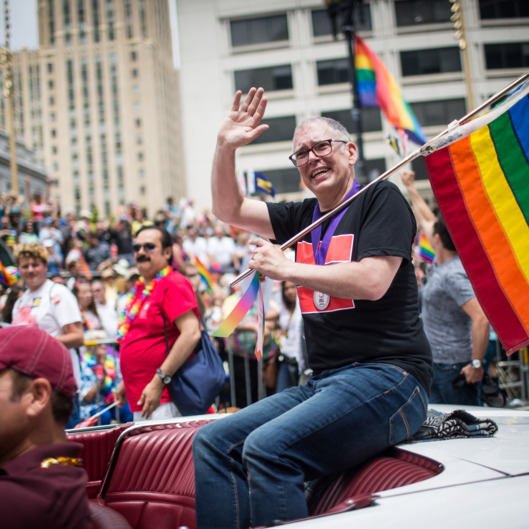 The New York Times reports that 20th Century Fox is making a movie tied to last month's Supreme Court decision that declared same-sex marriage a nationwide right. The film will focus on Jim Obergefell's life and case; Obergefell was the lead plaintiff in the lawsuit that effectively led to the historic ruling. Obergefell, along with journalist Debbie Cenziper, has plans to write a narrative nonfiction book about his journey before the movie comes out. The studio has secured Obergefell's and his lawyer's life rights, as well as screen rights to the book, which will be titled 21 Years to Midnight. "It's a transcendent love story about someone who goes to such a length for love that he ends up changing the world," Wyck Godfrey, a producer attached to the project, told the Times. Most other details are currently unavailable; however, the film is projected to debut at least two years from now, and it needs a screenwriter.