FX Has Canceled Comedians After One Season
Less than 500,000 people watched the final episode.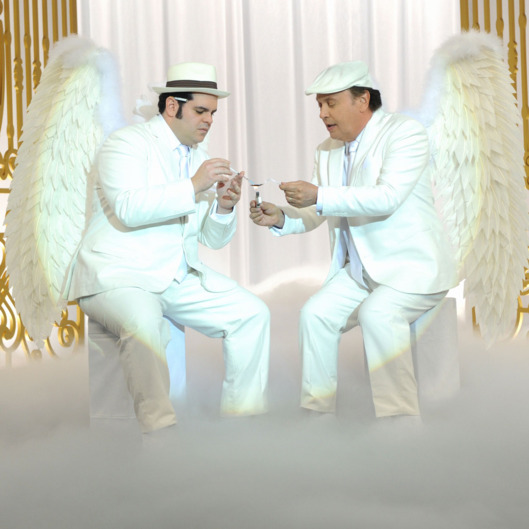 Looks like it's judgement day for first-year cable comedies with mixed-to-negative reviews: FX has confirmed to Vulture that the Billy Crystal–Josh Gad half-hour The Comedians has been canceled. Despite the presence of a film icon (Crystal) and a supporting player in one of the biggest movies of the decade (Frozen's Gad), viewers simply never noticed the show: Its final episode brought in fewer than 500,000 viewers, even with DVR replays added in. FX has a history of supporting low-rated shows, from It's Always Sunny in Philadelphia (microscopic Nielsen numbers early on) to Louie (which generally draws fewer than 1 million viewers in linear plays each week). But in the case of The Comedians, FX execs either didn't like the creative direction of the show after one season, or didn't think there was enough potential for growth with a series whose two leads are both very famous people. 
Ben Wexler, the showrunner also tweeted out the news:
#TheComedians is cancelled at FX. I could not be more proud of the work we all did.

— Ben Wexler (@mrbenwexler) July 23, 2015