Miley Cyrus Will Host the VMAs This Year Because MTV Won't Let Her Perform
She announced the news on her Instagram with a very green post.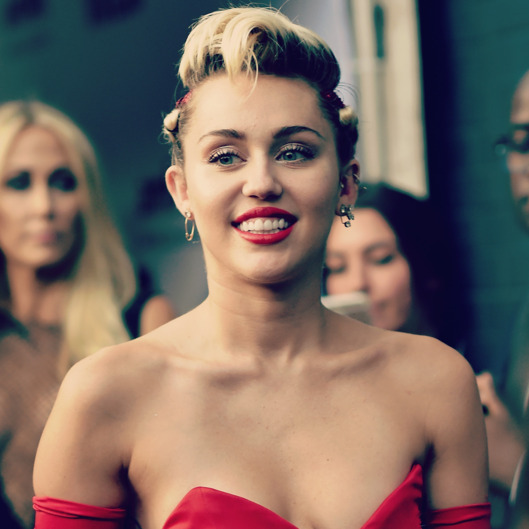 MTV is about to get a whole lotta Miley: The pop star and twerking wizard dressed up as something from Area 51 and announced via Instagram that, despite what happened with Robin Thicke, she'll be this year's host of the Video Music Awards, saying simply: "Fuck yeah VMAs!" (More exclamation points, actually.) Over top of her costume she wore a homespun sandwich board sign that added: "MTV won't let me perform ... so I'm hosting this year's VMAs." Makes sense! She's the show's first host since 2012, when Kevin Hart had the job. Since then, MTV has said, "Who needs a host?! This show's got enough action to carry itself!" Well, that might be the case, but now that action will be helmed by Miley; it will hopefully not all be censored and will air live on MTV from L.A.'s Microsoft Theater on August 30 at 9 p.m. ET. This year's nominee list will unspool exclusively on the Beats 1 "Charts" show (via Apple Music) Tuesday at 10 a.m. ET. Time to get weird.
Here's Miley's very green Insta announcement: