Blare the Trumpets, Release the Doves: Taylor Swift Apologized to Nicki Minaj
No more "Bad Blood."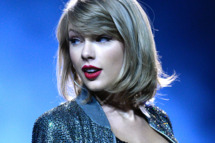 After an escalating Twitter spat that seemed poised to suck in every celebrity who's ever owned a smartphone, Taylor Swift has apologized for making Nicki Minaj's complaints about racism in awards-show representation about her, and Minaj has accepted her apology in turn (though she couldn't resist one last shout-out to Katy Perry). The think pieces have won! But now, as we gaze over the ashes — look, over there, the corpse of Ed Sheeran, gone too soon — there's just one lingering question: Was any of this real?
I thought I was being called out. I missed the point, I misunderstood, then misspoke. I'm sorry, Nicki. @NICKIMINAJ

— Taylor Swift (@taylorswift13) July 23, 2015
That means so much Taylor, thank you. @taylorswift13 ❤️❤️❤️

— NICKI MINAJ (@NICKIMINAJ) July 23, 2015
July 23, 2015
I've always loved her. Everyone makes mistakes. She gained so much more respect from me. Let's move on. https://t.co/mx9pfIdnzT

— NICKI MINAJ (@NICKIMINAJ) July 23, 2015