Tig Notaro, Louis C.K., and Diablo Cody Are Making an Amazon Comedy Together
Diablo Cody will co-write the show with Tig.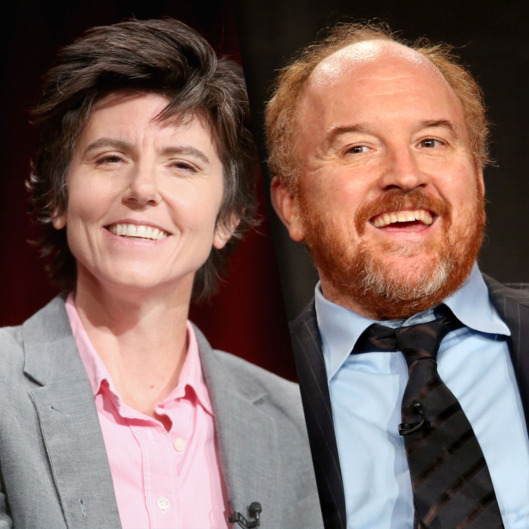 Amazon has picked up a pilot starring comedian Tig Notaro, according to The Hollywood Reporter. The semi-autobiographical comedy will be co-written by both Notaro and Diablo Cody, while Louis C.K. is onboard to executive produce the show with them — making for one hell of a comedy trifecta. The show reportedly began as a script deal at FX before moving to Amazon as a pilot. This news comes on the heels of a breakthrough year for Notaro: In April, she aired a documentary, Knock, Knock, It's Tig, on Showtime and recently released another doc, Tig, on Netflix. She'll premiere her first HBO comedy special, Tig Notaro: Boyish Girl Interrupted, on August 22. Congrats, Tig!