The Bozo Who Charged His Phone on Hand to God's Stage Was Even Ruder Than You Thought (There's Video Proof)
The gall.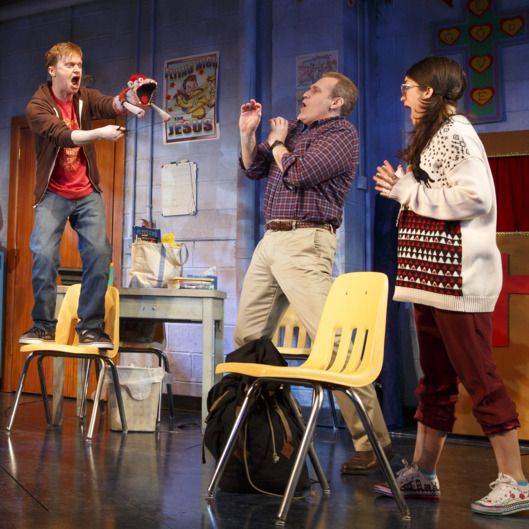 During a Broadway production of Hand to God at the Booth Theater, the site Broadway Adjacent reported that an audience member walked up to the stage to try to charge his phone. At first blush, we thought that this meant the man went up to the apron of the stage and charged it there. Nope! There's now video evidence showing that the rudest man on Broadway walked onto the stage to plug in his phone. 
Broadway Adjacent even reports that after the ushers got him offstage and returned his phone, he had the nerve to ask, "Well, where can I charge it?" And then he wasn't even kicked out! Jeez, and here we thought texting during the performance would be rude.