That Official Bob's Burgers Cookbook Is Looking Pretty Tasty
You can check out the cover and preorder it now.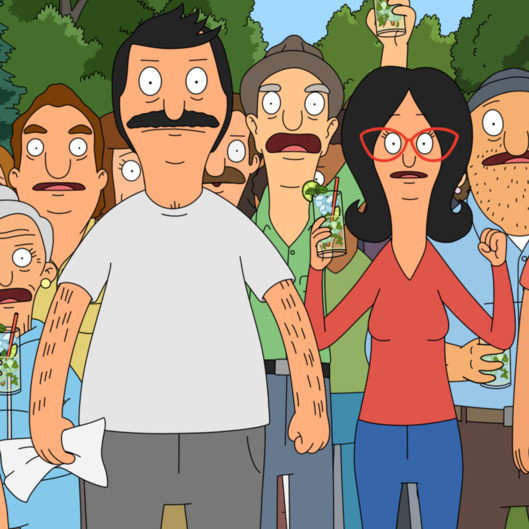 The much-anticipated official Bob's Burgers cookbook is almost ready for public consumption. Cole Bowden, the internet-famous recipe maestro making the book with Bob's creator Loren Bouchard, this week updated fans of his site with a snap of the cover, as well as a release date. "About a week ago, I got the chance to visit Bento Box Studios in Burbank California. I sat down with Loren Bouchard and caught up, and got to take a tour," wrote Bowden, whose Bob's Burger Experiment fan blog led to the punny cookbook's inception. "I spent the afternoon talking with the artists behind the show and got to see a lot of the art that will be in the book — including this cover! They also let me hold their Emmy award, which is way heavier than you'd think!" Makes sense. 
Here's the cover — simple yet elegant:
Now available for pre-pre-order: the Bob's Burgers Burger Book! #bbbb http://t.co/V2A7qQnQBg pic.twitter.com/oGEfDx1c3l

— Behind Bob's Burgers (@BehindBobs) August 11, 2015
A couple of months ago, Bowden also revealed that the cookbook will feature "over ten all new burger" exclusives (that he's not sharing on the site). This is getting so real, and this thing can't come soon enough. You can preorder the 75-recipe book, out March 22, here or here. (If you need something to tide you over till 2016, Bowden's mouthwatering blog should, naturally, have you covered.)