Doughnut-Licker Ariana Grande Sees the Largest Jump in Unpopularity of Anyone Who Isn't Accused of Multiple Sexual Assaults
Neither score is as high as Kim Kardashian's.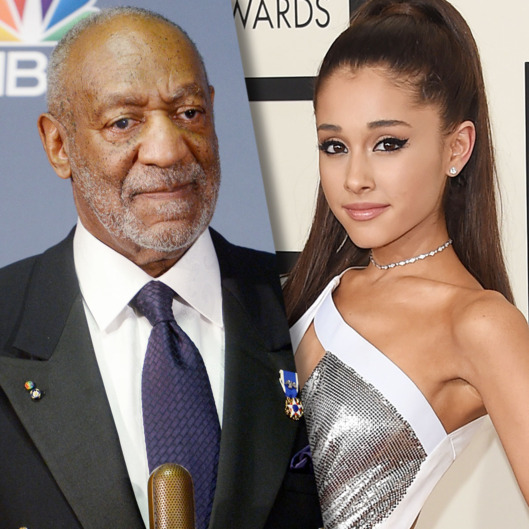 Q Scores has released its latest polling data on our nation's most loved and hated celebrities, and THR has a handy roundup of the stars whose disapproval ratings jumped the most in the past two years. No surprise, Bill Cosby comes out on top of the list, with Ariana Grande at No. 2. One of them has been accused of dozens of sexual assaults stretching back decades; the other is a young woman who once licked doughnuts and said she hated America. (Dr. Oz, Robin Thicke, and Adrian Peterson rounded out the top five.) Grande saw a 26-point bump in her disapproval rating, while Cosby's jumped 43 points — about twice as much. Neither Cosby nor Grande's overall disapproval ratings came close to those of Kim Kardashian (71 points) or Justin Bieber (63 points).