Disney Announces 'Jack and the Beanstalk' Movie, Adds Lin-Manuel Miranda to Moana
The Oscar-winning<em> Frozen</em> songwriters are coming back, too.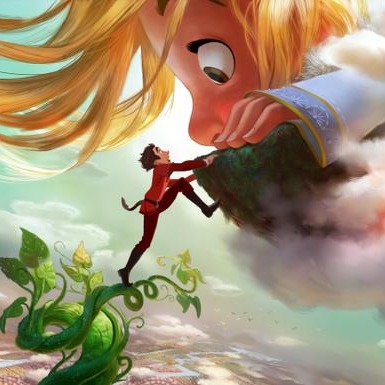 The classic story "Jack and the Beanstalk" has gotten the cinematic treatment a whole lot lately — Bryan Singer gave the tale a try with the bomb Jack the Giant Slayer, while Jack himself figured into the ensemble cast of the more successful magic mash-up Into the Woods — but Disney announced today at the studio's D23 expo that they're hoping to make the definitive version with the forthcoming Gigantic, an animated take helmed by Tangled's Nathan Greno. Your kid will be thrilled to learn that Gigantic will feature songs by EGOT-winning Frozen duo Robert and Kristen Anderson-Lopez, while your theater-loving cousin will be far more psyched by another D23 match of songwriter and vehicle: Disney also announced that Hamilton's Lin-Manuel Miranda will be among the talents writing songs for the Polynesian princess epic Moana, with a voice cast that includes Dwayne Johnson.