Watch the First 7 Minutes of Taissa Farmiga's Dramatic, Romantic 6 Years
The <em>American Horror Story</em> alum gets a little NSFW in her best performance yet.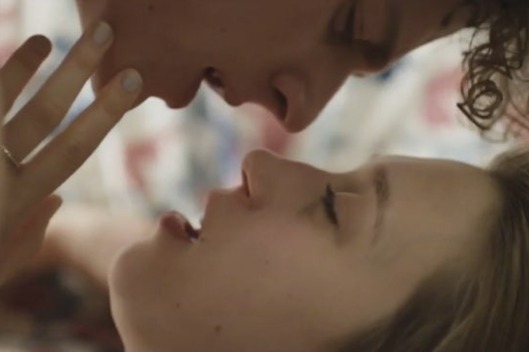 On American Horror Story, Taissa Farmiga found herself in relationships with a murderous ghost and a frat-boy zombie, so who'd have thought that her most fraught romance yet would come in the comparatively down-to-earth 6 Years? Directed by A Teacher helmer Hannah Fidell, 6 Years casts Farmiga and Ben Rosenfield as longtime lovebirds who are weathering what you might call a six-year itch: Though they're still head over heels for each other, their fights have become more explosive as each of them passive-aggressively tests the boundaries of a relationship that either needs to evolve or dissolve.
You'll get a sense of their ups and downs in the movie's roller-coaster opening, the first seven minutes of which Vulture is debuting exclusively. Farmiga and Rosenfield begin the movie in a state of NSFW bedded bliss, then have a hell of a time getting drunk and high with friends. But the downside to their carousing is that it prompts them to push each other's buttons, and by the end of this opening act, Farmiga has gotten so drunkenly aggressive with her longtime beau that she actually does physical damage to him. (The damage done to their relationship is yet to be determined.) It's by far the 21-year-old actress's best performance yet, and you can see it when 6 Years opens on iTunes and on-demand August 18.