Macklemore and Ed Sheeran Made a Song About Fatherhood: Cue the Tears
Macklemore is back to mackle once more.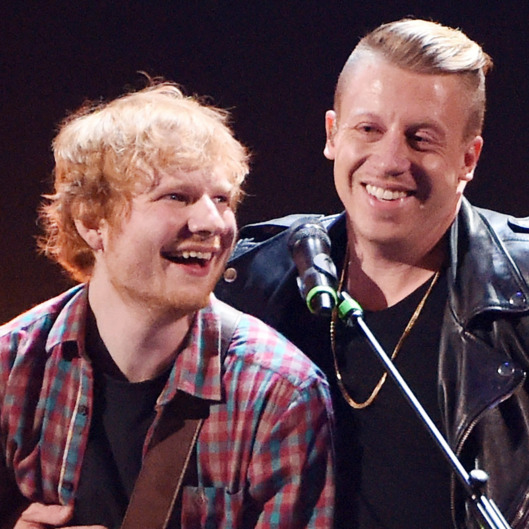 After revealing his recent relapse, Macklemore has returned to music with his first new song in three years. Today he releases "Growing Up (Sloane's Song)," from his forthcoming album, featuring Ed Sheeran on the hook — a collaboration that's more than likely to give Macklemore & Ryan Lewis their latest sappy hit. But rather than carrying on the message of tolerance in "Same Love," this time Macklemore speaks to something that hits a little closer to home: fatherhood. In May, he welcomed his first child with fiancée Tricia Davis, whose pregnancy he says helped him to get sober. The "Sloane" in the song's title is his three-month-old daughter (though it was written before she was born), and its lyrics offer a personal checklist of how Macklemore plans to raise her: "I won't spoil you, you can trust that / For your sweet 16, you get a bus pass." It's a sentimental tune about every parent's worst fears of failure — but you don't need to have a kid for it to resonate. Grab all the tissues.