There's a Petition Calling for Jon Stewart to Moderate a 2016 Presidential Debate
It has more than 120,000 signatures, but you should probably go sign it now anyway.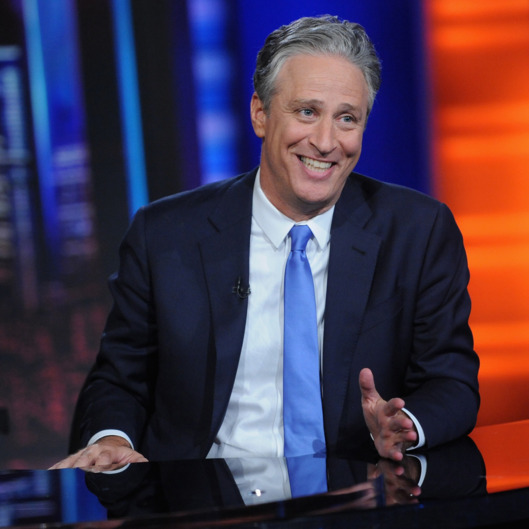 Jon Stewart's already coming out of retirement early to host a WWE event, so why not just keep him busy? Petitioners over at Change.org would like that very much, as they're hoping to convince the Commission on Presidential Debates to let Stewart moderate during the 2016 election. "Jon Stewart is more than qualified to tackle the moderating job," the petition reads. "Mr. Stewart has interviewed 15 heads of state, 22 members of the United States Cabinet, 32 members of the United States Senate, 7 members of the United States House of Representatives, and scores of other political leaders from this country and around the world while establishing himself as the most trusted person in (satirical) news." True, good points all around. On his show, and others, Stewart never shied away from healthy political discourse and holding those in power accountable. That's why the author of the petition, Mariel Waters of Stanhope, New Jersey, notes that it would be ideal if Stewart had the opportunity to host one of the three major presidential debates directly preceding the election. The petition launched roughly two weeks ago, shortly after Stewart's exit from The Daily Show. Waters wants a public response to the petition, which, at time of publication, had garnered more than 120,000 signatures.