Star Wars: The Force Awakens' Kylo Ren Is Not a Sith, He's a Nazi
He's still a villain, though.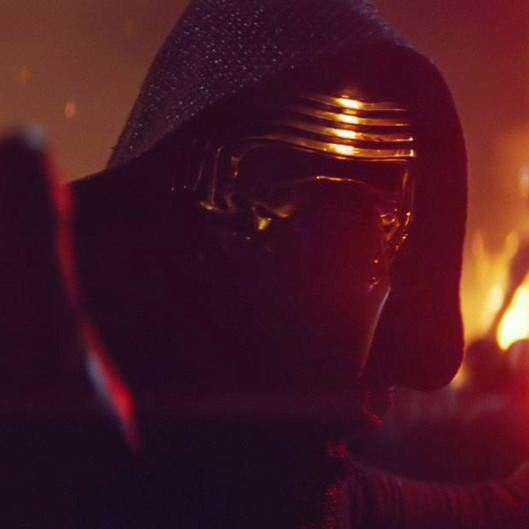 After the original Star Wars: The Force Awakens trailer hit the internet like an asteroid from the Hoth Belt, fans immediately began to speculate on the identity of the mysterious, shrouded, tri-pronged-lightsaber-wielding Kylo Ren. With his menacing mask, black cloak, and searing red lightsaber, most people assumed he was a villain, though the lack of "Darth" in his name led many to wonder whether he was a Sith. In the new issue of Empire, J. J. Abrams has cleared up the confusion: Kylo Ren is not a Sith.
Ren is a subordinate of Supreme Leader Snoke, who is a powerful figure on the Dark Side of the Force (portrayed via motion-capture by the inimitable Andy Serkis). It's Snoke's gravel-throated voice you hear in that first teaser. According to Abrams:
"That all came out of conversations about what would have happened if the Nazis all went to Argentina but then started working together again? What could be born of that? Could The First Order exist as a group that actually admired The Empire? Could the work of The Empire be seen as unfulfilled? And could Vader be a martyr? Could there be a need to see through what didn't get done?"
So Kylo Ren is a Nazi, not a Sith. Maybe the scrolling text at the beginning of the film will say, "A long time ago, in a Nazi-occupied galaxy far, far away ..."