Meek Mill's Latest Freestyle About Drake Drags Nicki Minaj and Caitlyn Jenner Into the Beef
It can't get worse than this.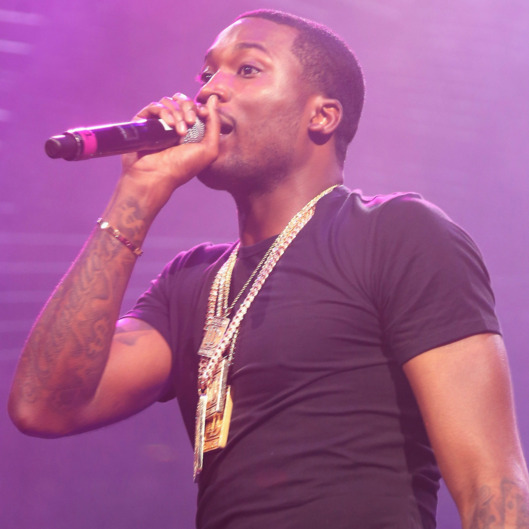 Though we (and the rest of the world) have already declared Drake the winner of this beef, Meek Mill can't seem to accept defeat. His latest non-wedgie-threatening freestyle, performed at the Pinkprint Tour's stop not far from Philly last night, introduces a new scapegoat for this squabble: both men's insecurity around Nicki Minaj. "Said I don't think it's 'bout no rapping, it's 'bout Nicki," he ponders. Then: "He told us he was first in line, but it got tricky / I still wake up with the lady that you said you first in line with." Though he quickly shifts back to his original talking points about authorship, again asking, "If Quentin Miller wrote that shit, what were we buying?" Then, like a Twitter comedian desperate for retweets, he borrows a page out of Eminem's book, How to Be a Transphobe, and drops the mic on himself with a Caitlyn Jenner joke: "Niggas turn to hos, Caitlyn Jenners turn to Drizzy Drakes." And, yes, there are also Wheelchair Jimmy and "yo momma" jabs, in case you were wondering if we've reached peak playground fight yet.
Meanwhile, Nicki's still winning by a mile: