This Is the Email That Spawned Run the Jewels' Iconic Logo
There were a couple of options.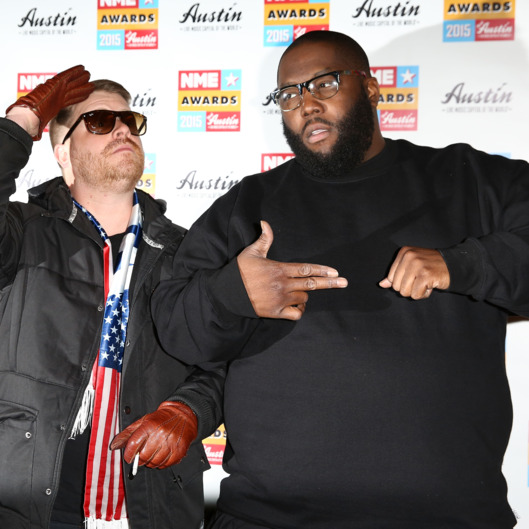 El-P, of Run the Jewels, gave fans a look at where his hip-hop duo's famous symbol came from on Instagram earlier Tuesday. His upload included a pic of a 2013 email correspondence between him and artist Nick Gazin, who took El-P's cryptic vision and made it a surreality. "Found this gem today randomly. the original email I sent the ever talented @nickgazin explaining the hands before he made them beautiful," El-P wrote in the caption. The Instagram features two options: an image of a hand essentially robbing another hand (the logo they went with), and an image of a hand yanking "jewels" off a neck.
Here's that email:
Which says:
no worries. here are two pictures of me attempting to show you the other hand positions i had in mind. one of the gun hand robbing the chain hand. one of a hand coming from behind or the side and snatching the chain. you'll get the idea.
Describing what became the finished product to Entertainment Weekly, Gazin in January 2015 said, "They're kind of these blue demonic hands and there's something either frightening or friendly about them. ... I see them as being this kind of 'haunted house' aesthetic, not necessarily satanic. They're kind of menacing but also kind of cartoon-y." He added: "The blood stains almost imply a horror movie, but I see it as the hands have survived things. ... I think it makes sense considering the year we've had. The whole image is about coming back after having been beaten down."