Justin Bieber Summarizes Institution-less Religious Practice With a Taco Bell Metaphor
Christianity and tacos go hand in hand.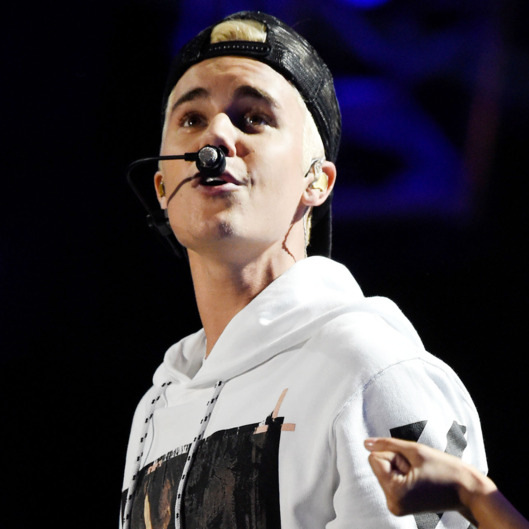 The week after Pope Francis's whirlwind U.S. tour, Justin Bieber has some views on religion of his own that he'd like to announce to the world. In a new Complex cover story, the 21-year-old singer is in full damage control, explaining everything from his bratty behavior to his night in jail to why he's a reformed bad boy. And like many an embattled pop star seeking absolution for his sins, Jesus has become his No. 1 homeboy. "I just wanna honestly live like Jesus. Not be Jesus — I could never — I don't want that to come across weird," he says. Cautious of alienating his nonreligious fans, Bieber also avoids being seen as a Bible-thumper. Instead, he has his own unique metaphor for all you foodies out there to explain why rejecting religious institutions like the Church doesn't make him less of a Christian:
"Christians leave such a bad taste in people's mouths, even myself.  I was like, I'm not gonna go to church ... I think that going to church is fellowship, it's relationship, it's what we're here on the earth to do, to have this connection that you feel there's no insecurities. I think that's where we need to be. Like I said, you don't need to go to church to be a Christian. If you go to Taco Bell, that doesn't make you a taco."
Bieber also says that his 2014 night in jail "sucked," mostly because it was so cold. "It's freezing; it's uncomfortable; there are people in there you just don't want to be around," he remembers. "I had people who were yelling at me. They were saying, 'Bieber! We fuck with you, bro! We love you! Aye! Keep your head up, bro!' It was kind of funny to hear that, especially from cats in jail."
He also offers some pretty sound relationship advice: "Don't fall in love. No, I'm just kidding. I learned a lot. I moved in with my girlfriend when I was 18. Started my own life with her. It was a marriage kind of thing. Living with a girl, it was just too much at that age. But we were so in love. Nothing else mattered. We were all about each other. But when it's like that and you get your value from that, people will always disappoint you. Your girl or your dude, they're always going to disappoint you. Your full identity can't be in that person."