Brie Larson Might Play Billie Jean King in Battle of the Sexes
She's in talks to play the tennis star opposite Steve Carell.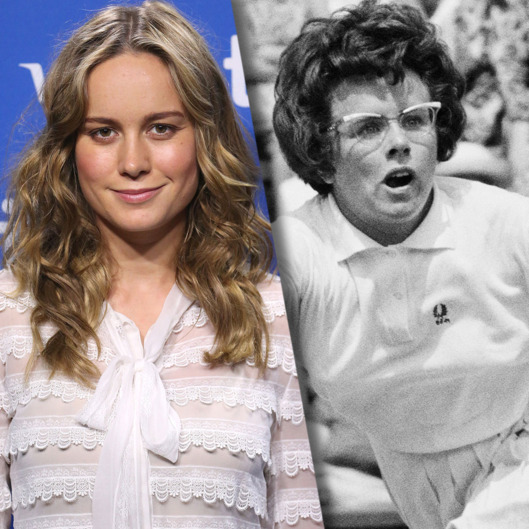 Brie Larson could play tennis star Billie Jean King in the upcoming biopic Battle of the Sexes, reports Variety. She's reportedly in talks to replace Emma Stone, who was previously set to star opposite Steve Carell in a film about Jean's iconic victory against Bobby Riggs in 1973. Larson is currently enjoying Oscar buzz for her role in the abduction drama Room, and last played Amy Schumer's sister in Trainwreck. Weirdly, Little Miss Sunshine duo Jonathan Dayton and Valerie Faris's biopic is just one of three (!) films currently in the works about the match, which means there's still hope for Kate McKinnon's spot-on gay tornado to make the leap from SNL to a theater near you!