Catherine Coulson, Twin Peaks's Log Lady, Has Died
She was 71.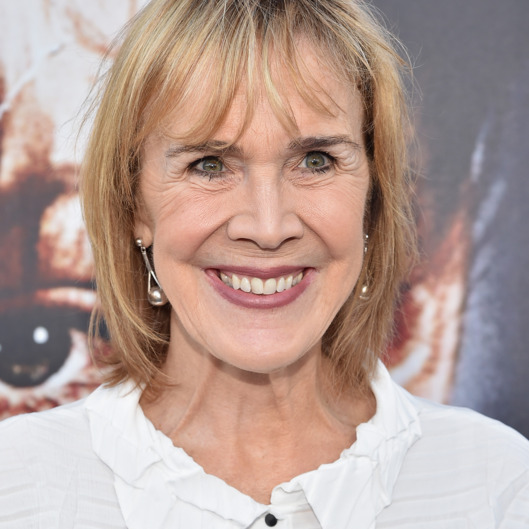 Catherine Coulson, the actress who became a fan favorite of Twin Peaks viewers as the mysterious Log Lady and who was slated to return for the series' Showtime revival, died Monday after succumbing to a battle with cancer. She was 71. Her agent confirmed the death to the media, saying: "We are all deeply sad, she meant so much to so many." Coulson worked especially closely with David Lynch, the co-creator of Peaks, also appearing in his short film The Amputee, and working as an assistant director on Eraserhead.
"Catherine was solid gold," Lynch said in a statement. "She was always there for her friends — she was filled with love for all people — for her family — for her work. She was a tireless worker. She had a great sense of humor — she loved to laugh and make people laugh. She was a spiritual person — a longtime TM meditator. She was the Log Lady." Although Coulson was set to reprise her role for Twin Peaks's revival, it's unclear at the moment how many of her scenes, if any, had been mapped out, as well as what will happen to her character going forward (she had hoped the log would have a love scene and production was supposed to begin earlier this month). According to WSJ, Lynch had asked Coulson to take care of the log after the show's initial run — something she said she'd done by storing it in "a secure, undisclosed location," with "a humidifier."
Aside from her memorable work in the Peaks universe, Coulson also appeared on Psych and Portlandia, among a handful of other TV titles. The actress notably got her start on the stage. She was classically trained at Scripps College and San Francisco State University, and she spent 22 seasons performing at the Oregon Shakespeare Festival. Coulson is survived by her second husband, Marc Sirinsky, and their daughter. RIP: