There were – of course – comedians, comics, monologists, humorists, and emcees going back hundreds of years but, until 1947, no one was actually a "standup" comedian because that term did not yet exist.
The term stand-up first showed up in showbiz trade publications (like Variety and Billboard) and was eventually used by talent bookers and club/theater owners as a shorthand way to describe a specific type of act. A person who performed alone, at the very front of the stage, required no musical accompaniment, and just stood there telling jokes. Back in vaudeville days they called it performing in one.
Because the term stand-up was coined in the late 1940's – let's start there.
1. 1948 – The Ed Sullivan Show
Two historic television programs debuted just days apart in 1948: NBC's Texaco Star Theater went on the air June 8th, and then less than two weeks later, The Ed Sullivan Show (originally called The Toast of The Town) began broadcasting on CBS. At the time few would have guessed that the Sullivan show would have the greater comedic impact.
The Texaco Star Theater was television's Big Bang. It was hosted by a 40-year-old comedian named Milton Berle – a show biz force who had cut his teeth in vaudeville and was the current king of nightclub comics. But when the brash, outrageous Berle eventually became the permanent host of the Texaco Star Theater, viewers couldn't get enough.
Watching Berle on Tuesday night became television's first must-see event. Often he had over 80 percent of all TV sets tuned in. It was a social happening and soon "Mr. Television" landed on the cover of both Newsweek and Time (in the same week). Network TV had finally arrived and its first megastar was a comedian.
Things were not so heady over at CBS. Their Sunday evening variety show was hosted by a painfully awkward gossip columnist named Ed Sullivan. The premiere was uneventful except for marking the television debut of Dean Martin and Jerry Lewis (then just 22). But, like the tortoise, the program's eclectic, family-friendly lineup began gaining loyal viewers and soon Ed Sullivan was king and Berle, along with every other primetime variety show since, was left in the dust. Sullivan ran for 23 seasons.
Sullivan is now best remembered for presenting rock and roll acts, notably Elvis Presley in 1956 and The Beatles in 1964, but almost every broadcast featured at least one standup, comedy team, impressionist, or ventriloquist performing their six or seven-minute routine.
The Sullivan Show showcased the night club/resort comics of the day like Jack Carter, Phyllis Diller, Myron Cohen, Jackie Mason, Red Buttons, Henny Youngman, and Alan King. The show also presented vaudeville/radio-era legends like Jack Benny, Bob Hope, Ed Wynn, Red Skelton, George Burns, Lou Holtz, and Frank Fay. And, at the end of its run, viewers were treated to early incarnations of next-wave comedians like Bill Cosby, Joan Rivers, Woody Allen, George Carlin, Robert Klein, and Richard Pryor.
The Sullivan show is like a master class in comedy history.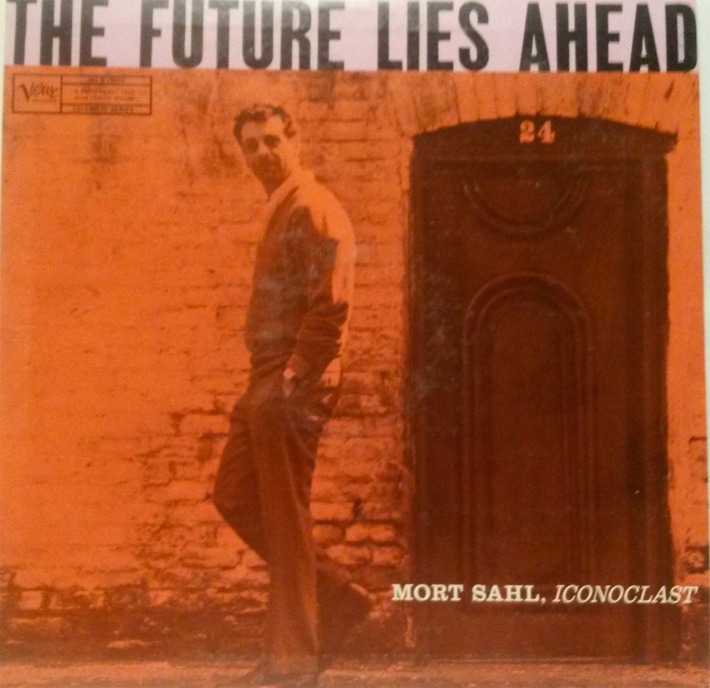 2. 1958 – The Comedy Album
Comedy recordings go back to the earliest years of sound reproduction. In May 1913, Joe Hayman recorded a Jewish dialect monologue called Cohen on the Telephone and it became the nation's first hit comedy record. By the early 1950s most comedy recordings contained a musical component as Spike Jones, Tom Lehrer, Mickey Katz, and Victor Borge gained strong followings.
In 1958, a jazz label called Verve recorded comedian Mort Sahl at a San Francisco folk club: the hungry i. Sahl was already an influential comedian who performed standup in a new way: conversational, literate, satirical, and topical. Plus he looked different: no suit and tie for Sahl – just a cardigan sweater and open collared shirt.
Sahl's record, The Future Lies Ahead, was not the first long-playing comedy album (comics like Redd Foxx and Lord Buckley beat him to the punch) but it was a cultural breakthrough. The album sold extremely well, especially on college campuses, and the major record labels took note.
Closely following in the wake of Sahl's success two aspiring comedians, Shelley Berman and Bob Newhart, caught the public's imagination in a huge way with their albums. Verve's Inside Shelley Berman (1959) went gold and won the Grammy Award for best comedy recording. While Warner Brother's The Button Down Mind of Bob Newhart (1960) sold over a million copies and, incredibly, won Grammy's Record of the Year. But perhaps even more amazing was the fact that Newhart's album was a recording of his very first nightclub performance.
Soon the young comics of the day (Lenny Bruce, Dick Gregory, Woody Allen, Bill Dana) embraced the technology and began recording their own albums. The first standup boom began in the early 1960s – and it was on record.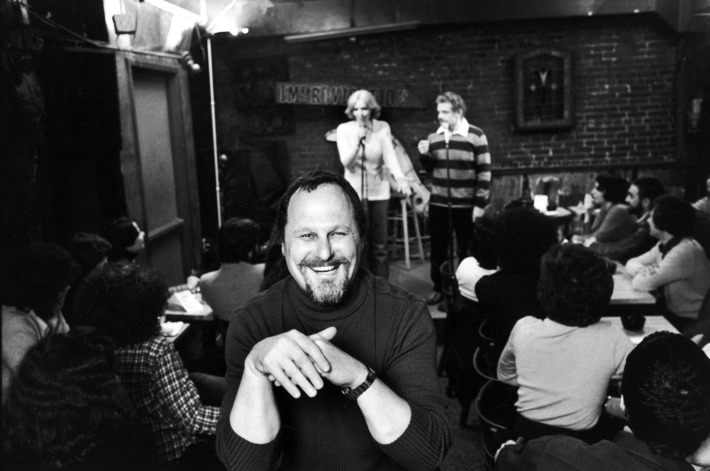 3. 1963 – The Comedy Club
Although a small room in Brooklyn called Pips booked comedian-only shows on weekends beginning in 1962, it was in a dinky coffee house on Manhattan's West 44th Street where Gerson "Budd" Friedman created a standup revolution. And it was all quite by accident.
Friedman envisioned his small Improvisation Cafe (it sat just 85 people) as a cool hangout where Broadway performers would relax post-show and maybe sing for each other and the tourists. So he set up a small stage, microphones, and a piano. He had zero plans to use comedians.
But one evening, a year after opening, a now largely forgotten nightclub comedian named Dave Astor dropped in and performed for Budd and the crowd. It went so well that Astor returned the following night. Soon the New York-based comedians, like locusts, began crowding out the singers and anybody else who wanted stage time. It marked the birth of the comedy club.
Comedians became the primary entertainment at the "Improv" and Friedman was their champion. He had an keen eye for talent and the word quickly spread that this was the place for young standups to learn their craft, find their "voice," and get discovered. Every night shows would go hours past midnight with Friedman's favorite acts getting the "prime" spots.
The Improv became a scene: part comedy college, part nightclub, and part singles bar. Eventually more full-time comedy clubs sprung up in New York and Los Angeles. And to be precise, the Improv also showcased singers, so it was the Comedy Store in L.A. that became the first "just comedy" club.
Eventually, with a streamlined emcee-feature-headliner lineup, a comedy club mitosis rippled across America – and now, the world. The brick wall and microphone became synonymous with standup.
But before 1963, the comedy club didn't exist.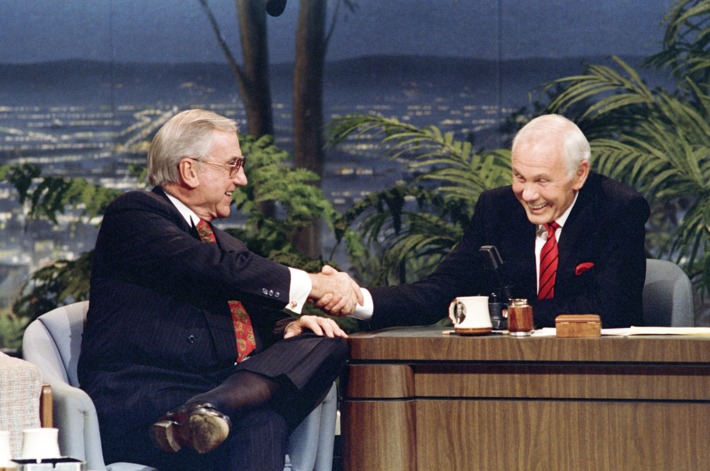 4. 1972 – The Tonight Show Moves West
As Ed Sullivan's popularity began to wane in the mid-1960's, The Tonight Show Starring Johnny Carson was becoming the new north star for comics looking for their break. The show had already helped launch young comedians such as Joan Rivers, Don Rickles, Flip Wilson, and David Brenner.
When CBS canceled The Ed Sullivan Show in the spring of 1971, Johnny Carson gained even more stature. Then came the incredible news: The Tonight Show was moving from his home in New York City (studio 6B) to California. And just like that, LA bumped New York as the standup mecca. Not coincidentally, The Comedy Store opened on Sunset Strip in 1972 and soon after The Improv opened its west coast branch on Melrose Avenue.
Broadcasting The Tonight Show from Hollywood (actually Burbank), Johnny Carson became the undisputed "King of Late Night" and his awesome influence was on full display on Thursday, December 6, 1973. After interviewing Diane Keaton and Sammy Davis Jr., Carson introduced a young comedian making his Tonight Show debut. Out walked nineteen-year-old Freddie Prinze. What happened over the next fifteen minutes became the stuff of legend.
The self-assured Prinze caught fire as bit after bit elicited huge laughs and applause. That alone would have been a major triumph for any comic's first Tonight Show shot. But at the conclusion of his set, Prinze, instead of exiting behind the curtain, was waved over to the desk: an ultra-rare endorsement. And it didn't stop there.
When they returned from commercial, Prinze was still siting on the panel as both Carson and Davis continued to gush over him. Then, after another commercial break, Carson bumped the show's final guest (author Erma Bomback) to talk a third time with the charismatic young comic. It was like something out of a dream.
"There is no greater thrill for me personally," a jazzed Carson declared after watching Prinze crush. Showcasing young comics was now Carson's stated passion and within a year Prinze was a millionaire and starring in the NBC sitcom Chico and the Man.
The pathway to fame and fortune ran through NBC's Studio One in Burbank and the great Los Angeles standup migration was on.
The Carson A-okay seal-of-approval story was repeated year after year, although never quite as dramatically as Freddie Prinze, with a string of comics like Albert Brooks, David Letterman, Kevin Pollak, Jerry Seinfeld, Bill Maher, Steven Wright, Ellen DeGeneres, Garry Shandling, and Roseanne Barr.
For the majority of comedians of that generation a successful spot on The Tonight Show Starring Johnny Carson was the most important moment of their career.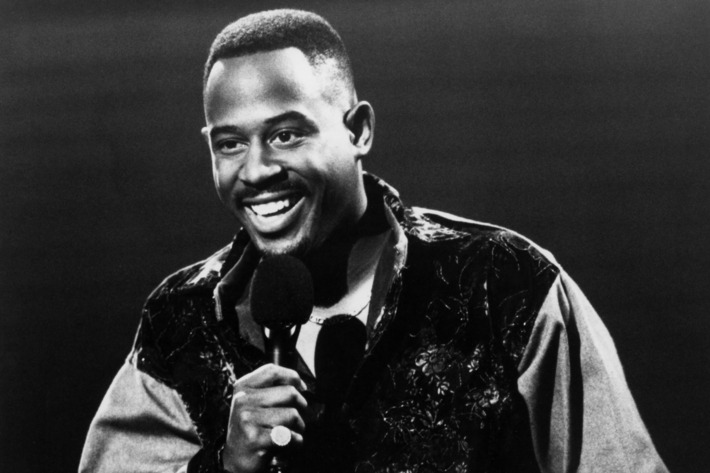 5. 1975 – HBO
In the fall of 1975, NBC launched Saturday Night Live (originally called NBC's Saturday Night). Although no standups were regular cast members at the outset, four of the first seven hosts (George Carlin, Robert Klein, Richard Pryor, and Lily Tomlin) were comedians. The show ushered in an edgier comedic esthetic.
SNL's powerful cultural influence was never more evident then when it helped propel Steve Martin, who had guest-hosted five times over just two seasons, into the comedic stratosphere. Not since the wild days of Milton Berle and his Texaco Star Theater had a comedian burned so brightly. Martin had two gold comedy albums, a hit song (King Tut), a bestselling book (Cruel Shoes), and sold-out huge arenas all across the land. This was something new – the rock star comedian had arrived.
The show later launched standups like Eddie Murphy, Kevin Nealon, Chris Rock, Dennis Miller, Norm Macdonald, Adam Sandler, and Jimmy Fallon. But SNL was still primarily a showcase for sketch comedians.
SNL was also constrained by both the network censors and the FCC. When Richard Pryor hosted on December 13, 1975, NBC was so worried about obscenities that they utilized a 7-second delay. It was Saturday Night… almost live. And that's where Home Box Office stepped in and took televised standup to a seemingly unimaginable place.
On December 31, 1975, HBO gave over an hour of uncensored airtime to Robert Klein. It marked the first HBO standup special and the tectonic plates began shifting, especially in the area of language. Just three years before Klein's HBO special aired, George Carlin was arrested in Milwaukee for using profanity during his act.
HBO called their comedy concert series On Location and, surprisingly, the next specials were filled primarily by Sullivan-era headliners like Phyllis Diller, Myron Cohen, and Pat Cooper.
Because of the limited reach of pay cable in the late 1970s, those early HBO hour standup specials couldn't match the cultural impact of a successful spot on Carson or an appearance on SNL. But that would slowly change. By the time Eddie's Murphy's mammoth concert, Delirious, was cablecast on HBO in 1983, the standup special had arrived.
The hyper-prolific George Carlin, whose language and material were a perfect match for network's free speech zone, structured the last 30 years of his career creating a new hour for HBO every two years or so. Carlin ultimately taped 14 specials.
In late 1976, HBO inaugurated what turned out to be another hugely influential standup program called Freddie Prinze and Friends. At the LA Improv, Prinze (who killed himself just months after it aired) presented five undiscovered comics (including a 26-year-old Jay Leno). The program remains influential, not just for content, but for the format: an evening of "young" comedians introduced by a more established act. That motif that has been duplicated on television ever since.
HBO produced numerous standup specials using the Freddie Prinze and Friends model as well as two long-running series: The Young Comedian's Special  and Def Comedy Jam. 
Perhaps HBO's and standup's cultural coming-of-age moment occurred on March 29, 1986, when Billy Crystal, Whoopi Goldberg, and Robin Williams co-hosted a special/telethon benefiting the homeless called Comic Relief. It was the comedian's answer to the enormous music benefits like Live Aid and Farm Aid.  HBO, for the first time, unblocked and shared its feed, allowing millions of basic cable viewers to watch four hours of uncensored standups, sketch actors, and sitcom stars from the huge Universal Amphitheater.
Although Home Box Office produced two seminal television comedies, The Larry Sanders Show and Curb Your Enthusiasm (each created and starring standups Garry Shandling and Larry David), it was their specials that plowed down the final walls of censorship and allowed comedians total creative freedom.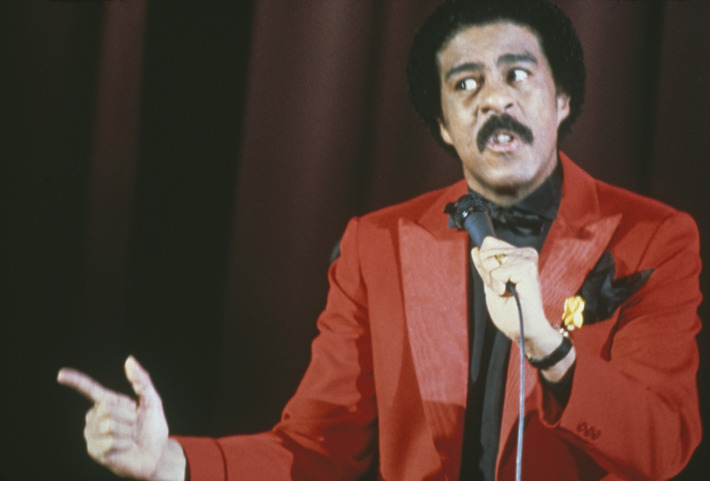 6. 1979 – The Standup Film
Richard Pryor had a major advantage over the other standups working in the late 1970s: he was a movie star.
Like Bob Hope, Jerry Lewis, and Woody Allen before him, Pryor had parlayed his comedic persona into a successful film career. In 1978 alone, he starred in three studio films: Blue Collar, California Suite, and The Wiz.
Then, over two nights in December 1978, Pryor was filmed at the 3,100-seat Terrace Theater in Long Beach. It was an audacious idea: there had never been a motion picture of just a standup comedian's act. His unrated movie arrived in theaters just 35 days later and it was a revelation.
Pryor, who began his television career in 1964 (introduced by depression-era crooner Rudy Vallee) wearing a suit and tie while doing squeaky clean material, had undergone a staggering transformation. Where Lenny Bruce may have metaphorically parted the sea for comedians by expanding the boundaries of both acceptable language and subject matter… it was Richard Pryor who got to the promised land.
Richard Pryor: Live in Concert remains a line of demarkation. His powerful, authentic, and confessional performance captured over those two nights is nothing short of stunning. Modern standup comedy exists in its shadow.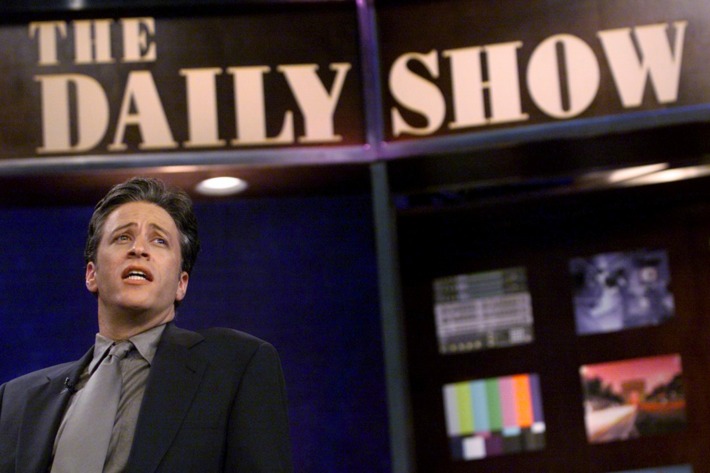 7. 1989 – Comedy Central
On July 5, 1989, just four months before Comedy Central (originally called The Comedy Channel) went on the air, NBC aired the pilot episode of a sitcom then called The Seinfeld Chronicles. Its star, Jerry Seinfeld, was already a national headliner and a legend among young standups for his savant-like observational skills and airtight joke construction.
Most comics at that time had a dual-track creative process: construct a series of clean, tight, five-minute "sets" that were suitable for television while simultaneously compiling a more R-rated "act" for the road. With Seinfeld, it was all one track. He never had to clean up a routine for network television.
The series Seinfeld hit the air at the end of the 1980s comedy club boom and eventually established Jerry Seinfeld as an icon – a pristine primetime version of the new American standup.
So when Comedy Central debuted, in October 1989, it was looking to break the next Seinfeld, Carlin, or Pryor. It hoped to be the MTV for comedians. But, unlike MTV, it didn't catch on right away. Partially because there was an expanding glut of standup shows like A&E's An Evening at the Improv, MTV's Half-Hour Comedy Hour, VH1's Standup Spotlight, and FOX's Comic Strip Live and Comedy Express.
(In 1989 alone, a list of eager young comics who did sets on the above five standup shows include: Tim Allen, Judd Apatow, Louis CK, Ellen DeGeneres, Jeff Garlin, Bill Hicks, Norm Macdonald, Chris Rock, Adam Sandler, Jon Stewart, Ray Romano, Damon Wayans, and Larry Wilmore.)
Eventually Comedy Central found its footing and became the place where young comedians could get their first TV exposure and build a career – like a junior HBO.
After numerous stabs, the network eventually settled into farm system of sorts. It usually went like this: first a young comic would get to perform a set on a show like Premium Blend or Live At Gotham (both variations on the Freddie Prinze and Friends format), then graduate to their own half hour special (Comedy Central Presents), then a full hour special, and finally, perhaps, their own show on the network. That is the exact path that both Daniel Tosh and Amy Schumer traveled.
The network also provided standup comedians Bill Maher and Jon Stewart the programs that eventually changed both the tenor and influence of modern political humor.
More recently Comedy Central hit pay dirt when they started broadcasting celebrity roasts. A Friars Club tradition dating back to the early 1950's, these raunchy, insult-filled evenings were either behind-closed-doors affairs or watered-down squeaky-clean versions produced for broadcast television. But as basic cable's obscenity standards loosened, Comedy Central successfully updated this Ed Sullivan-era tradition and provided another showcase for standups.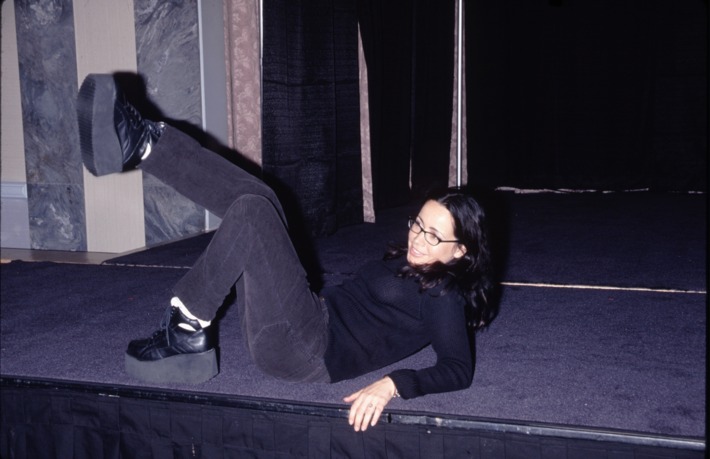 8. 1991 - Un-Standup
In a few ways, America's modern alternative comedy scene directly parallels Mort Sahl's mid-1950s reaction against the cigar chomping, tuxedo-clad nightclub comics of his day.
There's has been a long tradition of alternative comedians: Jonathan Winters, Lord Buckley, Dick Shawn, Andy Kaufman, Brother Theodore, and Sandra Bernhard all performed non-traditional standup. And there have been comics and performance artists who did their shows outside the traditional club scene. But there was never a defined, specific alternative scene until Janeane Garofalo, along with Colin Quinn and Dana Gould, kick-started one.
The timing was right. Comedy clubs continued to up their cover charges and drink prices. Standup was no longer a cheap evening. It was now more expensive than the movies and, with that, club audiences began to expect what they saw on television: polished killer routines.
Garofalo felt like she couldn't meet those expectations and so, in late 1991, with notebook in hand (and onstage), she and her friends started doing sets at the Big and Tall Bookstore on Beverly Boulevard in Los Angeles. And although the gig lasted just several months at that location, it seemed to uncork a new esthetic in comedy for both performer and audiences.
Audiences gave these comedians – performing in alternative spaces – wide latitude, encouraging them to steer clear of sure-fire comedy premises that were standard fare at mainstream comedy clubs. Standup was about to get less "jokey" and more personal and experimental. The results ranged from self-indulgent to thrilling.
Soon numerous Los Angeles music venues such as The Diamond Club, Largo, and Luna Park (home of The Un-Cabaret) began hosting alt comedy nights.
New York City, which for decades had numerous performance artists working in eclectic "spaces," embraced the burgeoning scene and rooms like Rebar, Luna Lounge, Rififi, and Pianos became destinations for alt comedy fans in downtown Manhattan.
Eventually the movement migrated to television with HBO's Mr. Show, and then later Comedy Central's Comedians of Comedy , a hugely influential documentary series that followed an alternative standup tour featuring Patton Oswalt, Brian Poeshen, Maria Bamford, and Zach Galifiniakis.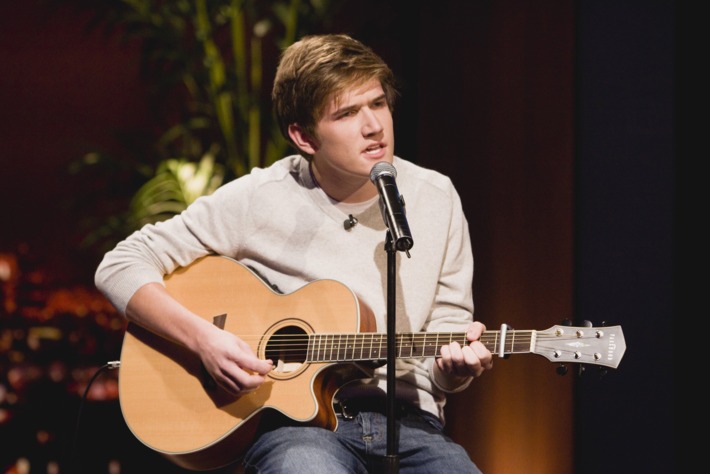 9. 2006 – The Widest Net
Bo Burnham was just a high school junior in 2006 when he posted a video on YouTube of his song "My Whole Family." Within a month his comedy tune was generating a million hits a day and Burnham suddenly had more notoriety than hundreds of professional comedians who had worked in comedy clubs for years.
The sixteen-year-old Burnham had performed in his Hamilton, Massachusetts bedroom. A young comedian got famous without ever performing in a club or theater (echoing Bob Newhart's 1960 ascent).
At almost the same time, another YouTube video, this one shot by an audience member on a camera phone, essentially killed a standup career. Seinfeld co-star Michael Richards had launched into a racial tirade during his performance at LA's Laugh Factory. It was the kind of experimental, push-the-envelope, riffing that standups sometimes engaged in. The video went up and, despite repeated apologies from Richards, the damage was done. He decided to retire from standup.
The ease and far-reach of video sharing created by YouTube and expanding internet access opened a brave new world for comedians with mind-boggling opportunities and real dangers. Comedian Dane Cook experienced both.
Before YouTube even existed, Cook had expertly utilized his website and MySpace page to help bolster his rising standup career. With a legion of MySpace "friends" cheering him on, Cook's career went into a Steve Martin-esque hyperdrive. He sold out sports arenas in unprecedented numbers, appeared on Letterman, did both an HBO series and special, released multiple platinum CDs, landed several starring movie roles, graced the cover of Rolling Stone magazine, and twice hosted Saturday Night Live. Then Cook was accused, online, of plagiarism. The facts were never definitively determined but the online blowback certainly slowed his ascent.
When Apple's iTunes was updated to version 4.9, in 2005, it supported a new feature called Podcasting. This media file protocol allowed audio content to be downloaded or synchronized directly into a player or computer.
In 2006, LA-based standup Jimmy Pardo, who worked both mainstream clubs and alternative rooms like UCB's Comedy Death Ray, launched his Never Not Funny podcast. He, along with podcast pioneers in NYC and London (like Danny Lobell, Keith Malley, Chemda Khalili, and Ricky Gervais) helped usher in a new way for standups to create episodic content, attract and connect with dedicated fans, and promote their live shows.
Comedians supercharged podcasting. Standups talked about movies, nerd culture, sports, and science. They also vented, created characters, free associated, answered questions, improvised, interrupted each other, and most famously – on Marc Maron's seminal program WTF – revealed, in often painful detail, the reality of their lives.
Another increasingly powerful internet innovation first introduced in 2006 was Twitter, a platform that allowed standups to easily and instantly microblog. Soon comedians were tweeting jokes, creating virtual fan clubs, selling merchandize, providing real-time commentary to televised events, or just promoting shows. All directly from their smartphones.
Twitter also provided comedy club and theater bookers a precise popularity metric: number of followers.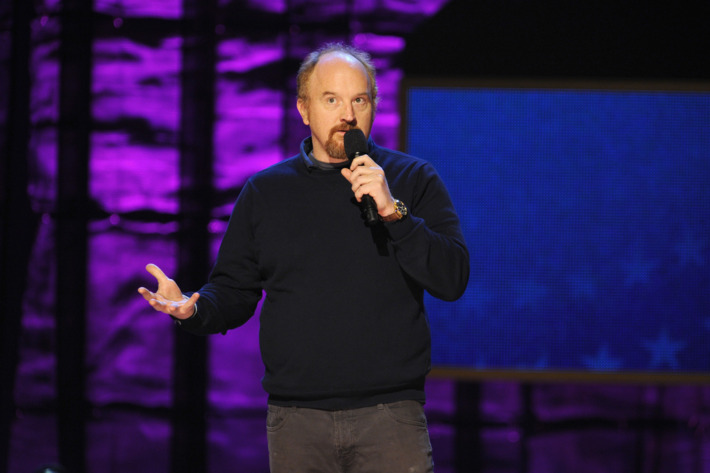 10. 2011 – The Means of Distribution
By 2011, Louis CK had been creating, taping, broadcasting, and then discarding a new hour of standup material for several years (he already had starred in standup specials for HBO, Showtime, and Comedy Central). He could have easily sold his newest hour to a number of traditional outlets, but he decided to try something new.
So on Saturday December 10th, 2011, at noon, CK's self-directed and edited "Live at the Beacon Theater" became available for downloading on his personal website. The special cost five dollars. Over 200,000 fans ponied up the money and eleven days later CK had over a million dollars in his PayPal account.
Several comedians had been paid seven figures for cable specials before so it wasn't the dollar amount that was revolutionary in late 2011. CK demonstrated that comedians could provide the means of direct content distribution.
Now any standup comedian could create his/her own TV channel.
A cut-down version of Live at the Beacon Theater aired briefly on FX. It garnered four Emmy nominations and eventually won the award for Outstanding Writing for a Variety Special, besting The Academy Awards, The Kennedy Center Honors, and The Grammy Awards.
* * *
I am convinced that the United States is riding its third standup comedy wave (1960's records / 1980's comedy club) and certainly the internet is the driving force behind the current boom.
I could have easily listed ten staggering technical innovations just since the year 2000.
Today numerous websites are dedicated to tracking and reviewing standup specials, podcasts, albums, and live dates. There are multiple comedy-only satellite radio stations. Comedy festivals are sprouting up all over the country (Iowa has two!). Most major music festivals now include a comedy venue or tent. Standups are profiled in a ever-widening pool of documentaries and on programs like Showtime's Inside Comedy. A slew of standup "specials" are easily streamed on Netflix. Jerry Seinfeld hosts a wildly successful internet program where he talks only to other comedians.
All the while, traditional, two-drink minimum comedy clubs still flourish in major cities.
But looking back over the past 68 years, one critical component hasn't really changed all that much: what standup comedians actually do. The act of creating laughter while standing alone in front of an audience remains a common denominator. Even the internet-born comics seek out the stage – looking for laughs.
And it's in that singular, terrifying-to-euphoric experience that connects standup comedians through time. Whether it's Benny, Hope, Bruce, Diller, Rickles, Pryor, Rock, Cho, Oswalt, Silverman, or Schumer… they all continue to do the same thing. In one.
Special thanks to Amy Ozols, Kliph Nesteroff, Jeff Abraham, and Jay Mandyam. For more information please check out these great books: Seriously Funny by Gerald Nachman, Comedy At The Edge by Richard Zoglin, The Last Laugh by Phil Berger, Sick In The Head by Judd Apatow, and soon-to-be released The Comedians by Kliph Nesteroff.
Wayne Federman is a veteran comedian, actor, and writer. He is a two-time WGA Award nominee and has been published in The Atlantic and Slam magazines. He is known for his appearances on TV and in movies such as Curb Your Enthusiasm, The X-Files, Community, The Larry Sanders Show, Funny People, Fifty First Dates, Legally Blonde, The 40-Year-Old Virgin, and Step Brothers. He was the head monologue writer for Late Night with Jimmy Fallon over its first year and also hosts the Annual Wayne Federman International Film Festival. In October, Wayne is set to release his debut comedy album entitled, The Chronicles of Federman. Recorded over three decades in numerous venues, the sweeping three-disc set spans Wayne's journey from the New York clubs during the "comedy boom" of the 80s, to Los Angeles's alternative rooms, and on to theaters and festivals.