Kesha Says Her Dr. Luke Lawsuit Is Damaging Her Career 'Past the Point of No Return'
She is pushing for a preliminary injunction against the embattled producer.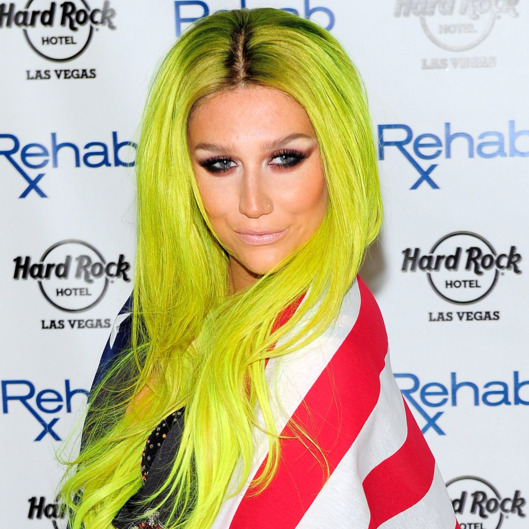 We have another troubling update in the ongoing legal battle between Kesha and Dr. Luke: On Friday, Kesha and her lawyers pushed for a preliminary injunction against the embattled producer in a New York court. They've requested an expedited decision on whether Kesha's case against Dr. Luke can move forward, arguing that she's unable to work until further notice. Kesha's career came to a standstill last year after she sued Dr. Luke for abuse and sexual assault, and she now claims that she hasn't released new music since 2012's Warrior and 2013's "Timber," with Pitbull, because of the legal battle. In their request for an injunction, her lawyers describe Kesha's dire situation:
Until this Court rules on the declaratory judgment claim, Kesha is at an impasse. She cannot work with music producers, publishers, or record labels to release new music. With no new music to perform, Kesha cannot tour. Off the radio and stage and out of the spotlight, Kesha cannot sell merchandise, receive sponsorships, or get media attention. Her brand value has fallen, and unless the Court issues this injunction, Kesha will suffer irreparable harm, plummeting her career past the point of no return."
Her lawyers also provided an affidavit from former Universal CEO Jim Urie, who claims the music industry has blacklisted Kesha because of the lawsuit: "No mainstream distribution company will invest the money necessary to distribute songs for an artist who has fallen from the public eye ... If Kesha cannot immediately resume recording and having her music promoted, marketed, and distributed by a major label, her career is effectively over."
Sony, which was recently added to Kesha's lawsuit as an enabler of Dr. Luke's behavior, is also speaking out for the first time. In new court documents, the label says Kesha can't hold it liable for Dr. Luke's actions because it had no prior knowledge of his alleged abuse: "She cannot claim that Gottwald [Dr. Luke] intimidated her into silence, then — as an apparent afterthought — seek to hold Sony and Kemosabe Records liable for failing to act on conduct that she did not report."