Megan Fox Is Heading to New Girl to Be One of the New(er) Girls Who Really Shakes Things Up
She'll rent out Jess's room for a bit.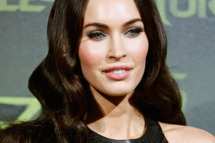 Megan Fox will appear in a recurring role on the next season of New Girl, Vulture has learned. Her character, a pharmaceutical sales rep named Reagan who "comes to town on business and shakes things up," will rent out Jess's room for a bit (i.e., while Zooey Deschanel is on maternity leave), beginning episode six. EP Liz Meriwether underlined the significance of the acquisition in a statement: "We had Megan in mind when we wrote this part — she's the perfect person to come in and shake these guys up." Find out what all this shaking is about when the show returns in January.