Aaron Sorkin Apologizes for Burning Tim Cook Over Apple's Factory Conditions
And the children working in those factories all sigh with disappointment.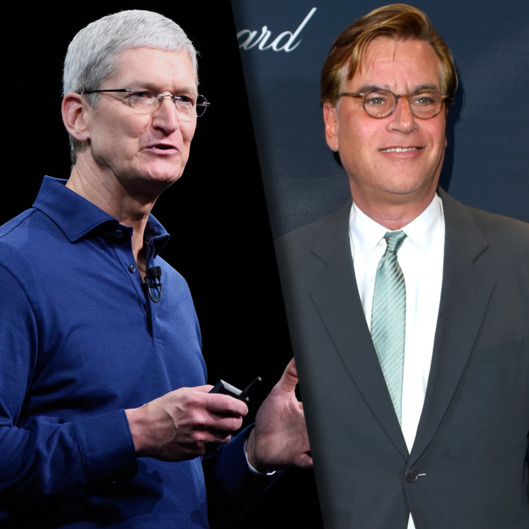 This week, Aaron Sorkin, screenwriter of the Steve Jobs biopic aptly titled Steve Jobs, had a spat with Apple CEO Tim Cook. Cook called Sorkin and the film "opportunistic" on The Late Show With Stephen Colbert, to which the guillotine-tongued Sorkin retorted, "[I]f you've got a factory full of children in China assembling phones for 17 cents an hour you've got a lot of nerve calling someone else opportunistic." Now Sorkin has apologized for his comment in an E! Online video. The screenwriter says, "You know what, I think that Tim Cook and I probably both went a little too far. And I apologize to Tim Cook. I hope when he sees the movie, he enjoys it as much as I enjoy his products." If not, and the spat intensifies, perhaps Sorkin will write a witty new screenplay about the plight of East Asian tech-assembly workers.