Beach House Are Releasing Yet Another New Album Next Week
<em>Thank Your Lucky Stars</em> is set for October 16.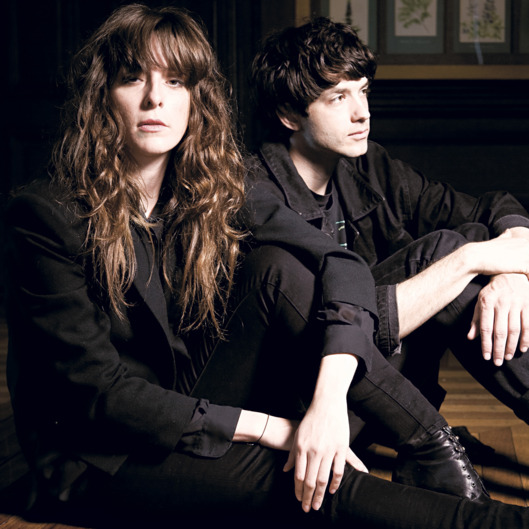 Were you hoping for two new Beach House records this year? Good! Victoria Legrand and Alex Scally have heard your wishes, and just announced their second new album in as many months. Following August's Depression Cherry, they're set to release their sixth album, Thank Your Lucky Stars, on October 16. Why the rush? Well, after a few tech-savvy Reddit and 4chan posters noticed some suspicious updates to the band's site, Beach House broke the news Wednesday (though this is likely the first many fans will hear of the album's existence), explaining in a couple tweets that it's being "released the way we want" and is decidedly not "a companion to Depression Cherry or a surprise or b-sides." Prior to the album's release, Beach House will play a just-announced show in their hometown of Baltimore Saturday night.
We are releasing our 6th full length LP on October 16th!!! It's called Thank Your Lucky Stars. More info soon.....

— Beach House (@BeaccchHoussse) October 7, 2015
We are very excited, it's an album being released the way we want. It's not a companion to depression cherry or a surprise or b-sides

— Beach House (@BeaccchHoussse) October 7, 2015
Just becuz we didn't send the record to press 6 months before its release does not make it a surprise, fans/press hear it at the same time

— Beach House (@BeaccchHoussse) October 7, 2015
We only wanted to release a record In a new way after doing it one way for so long, not a dis or manifesto of any kind, just experimentin'

— Beach House (@BeaccchHoussse) October 7, 2015