Rosie O'Donnell's Daughter Says She Didn't Run Away, She Was Kicked Out
Rosie said it was "heartbreaking on every level."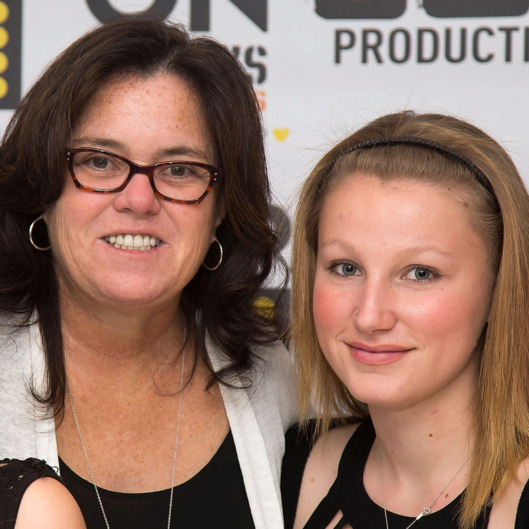 Chelsea O'Donnell isn't a runaway, she says. In a lengthy interview with the Daily Mail, the daughter of Rosie O'Donnell says that the news of her running away from home isn't accurate. "Rosie knew I was planning to leave, that's why I think she kicked me out. She asked me to talk about what was going on and I didn't want to. So she asked for my phone and my computer ... I gave them to her. A few hours later, she told me to leave," Chelsea said. "Rosie said that I was almost 18, and she got all this crap from work, and she didn't want to have to deal with that at home too."
After Rosie posted online that Chelsea had run away, the police found Chelsea with her 25-year-old boyfriend, Steven Sheerer. Chelsea said that after the police dropped her off, she came home to packed bags. "She had two of my bags packed with clothes. Literally ten minutes after the police had dropped me off at the house, I got in a car and went to a friend's house," said Chelsea. Then, on her 18th birthday, she says she went to stay with her birth mother, Deanna Micolley, who has accused Rosie of "stealing" her daughter. Chelsea is currently living with Sheerer. "I'm really happy to be here, and happier than I've been in years," she said.
During her interview, Chelsea said that she struggled with her mother after adolescence, when she was sent to boarding school. "I didn't really see Rosie at all at that time. I never felt connected to her and I never really enjoyed being around her," she said. "She showed affection with my siblings but I don't like her touching me — but that's just me. We wouldn't cuddle up on the couch and watch movies, we would take our own chairs." She felt her adoptive mother was a "phony," saying, "I find her not genuine a lot of the time. When we'd go out, she was a completely different person in public than at home and I had a hard time with that. It's like two different people."
Rosie's representative told E! News that her daughters comments were "heartbreaking on every level."