Chris Rock Is Probably Going to Make Your Mom Uncomfortable at the Oscars Next Year
He previously hosted in 2005.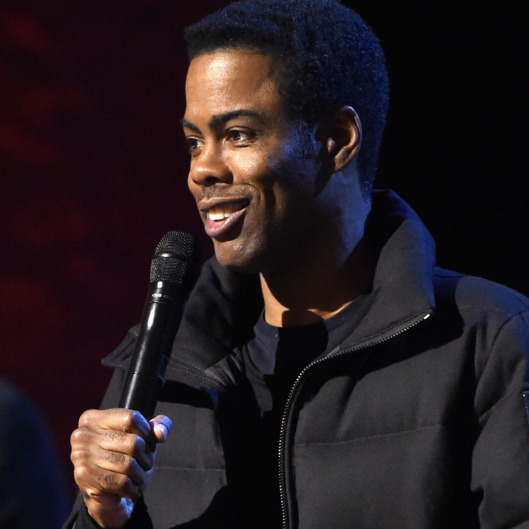 According to Variety, on Tuesday, Chris Rock was in "serious talks" to host next year's Oscars ceremony, confirming rumors first reported by Robot Butt, we typed with a straight face. Well, talks got so serious that his hosting was confirmed today by ceremony producers David Hill and Reginald Hudlin, and Rock himself, who said in a statement, "I'm so glad to be hosting the Oscars. It's great to be back." The gig will be Rock's second time hosting the Oscars; his previous go-round was marred by controversy over a joke he made about Jude Law, which is another way of saying it took place in 2005. Rock was rumored to be on the short list to host last year's ceremony, which took place shortly after his headline-making Top Five press tour, and the comedian later said he would "definitely" have taken the job had it been offered to him. Dreams do come true — twice!