David Bowie Will Throw Darts In Lovers' Eyes Again With a 'Jazzy' New Album
And it sounds like it will be really cool.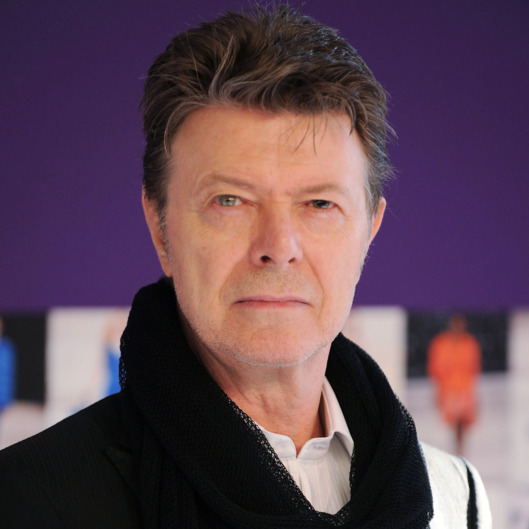 Mark your calendars now: On January 8, 2016, David Bowie's seven-track, 45-minute new album, Blackstar, will come out. Since the unexpected success of his 2013 album The Next Day, which features artwork culled from Heroes and a return to the angular rock of Scary Monsters, rumors have eddied around the internet regarding Bowie's follow-up. Now The Times of London reports that Blackstar will be "an album of long, jazzy jams mixed with the kind of driving beat pioneered by Seventies German bands Can and Kraftwerk." The title track, allegedly ten minutes long, hearkens back to the similarly ten-minute "Station to Station," which opens the notably jazzy album of the same name. After testing out new recording techniques on Iggy Pop's beautifully brooding The Idiot, Bowie famously collaborated with soundscape pioneer Brian Eno for the Berlin Trilogy (comprising Low, Heroes, and Lodger) in the '70s, drawing inspiration from Kraftwerk. So, if Blackstar is anything like the halcyon days of Low or Station to Station, then January 8, 2016, will be a great day for humanity. You can listen to a clip from "Blackstar," which plays during the opening credits of The Last Panthers, below.