Dr. John Helps GIVERS Find the Funk on Their New Single 'Sleeper Hold'
This swamp-pop single is an odyssey of existential grooves.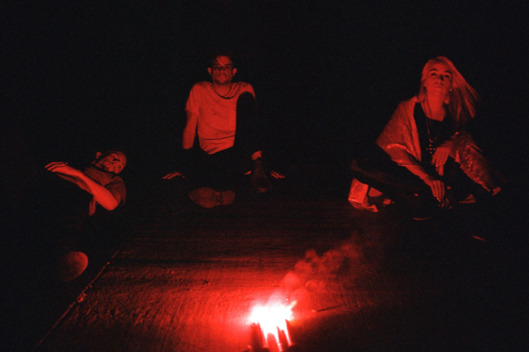 My first encounter with the Louisiana band GIVERS was five years ago, on the front porch of a 200-year-old cabin nestled in Ohio's Appalachian hills. The stage was approximately the size of my bathroom at the time, but the act — which plays catchy indie-pop with electronic and world-beat bents — brought enough energy (and, uh, face paint and convulsing dance moves) for the main stage and then some. The following year, they released their debut, In Light, a set drenched in coed vocal harmonies and led off by the minor viral hit "Up Up Up," and proceeded to play more festivals than they could surely keep track of.
In two weeks, GIVERS finally offer up their sophomore album, New Kingdom, via Glassnote Records. One of that set's best moments comes when Crescent City legend Dr. John is conjured out of thin air, lending his signature grizzle to a spoken-word monologue about "the jungle of life" on the mildly far-out, existential would-be anthem "Sleeper Hold," which Vulture is premiering below.
"My earliest memory of any kind of live show was going see Dr. John as a kid with my parents," guitarist/vocalist Taylor Guarisco tells Vulture. "Growing up in South Louisiana, we've always considered him to be such an important part of our musical landscape. While we were working on 'Sleeper Hold' we kept hearing these two spoken word moments — we knew it had to be him. He represents the bridge and battle between the old world and new world, which is where the song's theme was taking us. Our friend/producer/engineer Korey Richey had worked with 'Mac' on a few records out at Dockside Studios and was glad to help make connection."