You May Have Hung Out With Jared Leto and Mark Ruffalo at New York Comic Con and Not Even Known It
The sneaky actors wore creepy disguises and took selfies with fans, unbeknownst to the fans.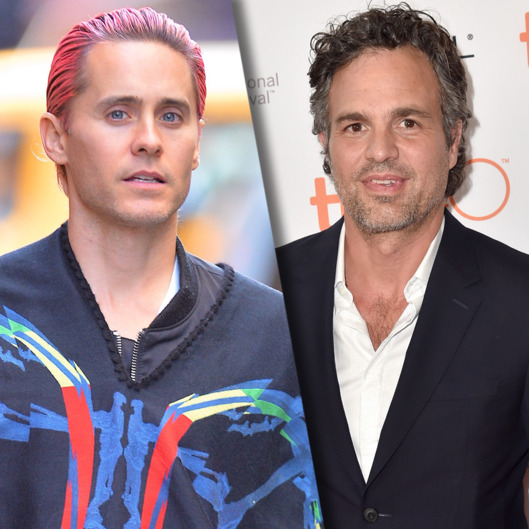 Comic Cons can be an overwhelming experience, with a legion of geeky fans in costumes waiting in lines and descending upon their heroes in droves. Bryan Cranston notably went to San Diego Comic-Con as Walter White in 2013 to more sneakily walk around the massive convention. This weekend, at New York Comic Con, thespians and comic-book fans Jared Leto and Mark Ruffalo donned disguises — a baboon for Leto, and a creepy old man with a gnarled face for Ruffalo. They each took selfies with unknowing fans, one of which was decked-out in Joker garb (of course). No word yet if this baboon character is part of Leto's intense method acting.
He had no idea. :) #NYCC2015 pic.twitter.com/zFWsrTbSGv

— JARED LETO (@JaredLeto) October 11, 2015