Rob Marshall: This Definitely Isn't a Mary Poppins Remake
But he'd love Julie Andrews to get involved.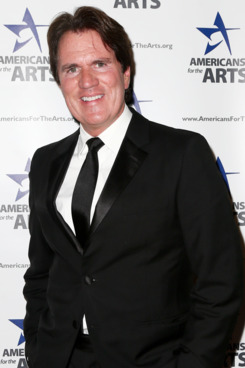 "It is not a new Mary Poppins," Marshall told Vulture last night at the National Arts Awards about his upcoming Disney musical about the iconic nanny. Instead, Marshall's project will be set in 1934, when the original P.L. Travers books were written, and draw from the other books about the iconic nanny. "P.L. Travers wrote eight books all together. They worked from the first book, and we are working from the other books, not touching the iconic brilliance of Mary Poppins. This is an extension. I'm a huge fan of the original, and I'm a very good friend of Julie Andrews, and I hold it in such awe," he said. "There is all this new material — it was the Harry Potter of its time — and they were never turned into anything further than that adventure."
Marshall would love for Julie Andrews, who played the nanny with a bagful of tricks, to be involved. "She is a very dear friend, and if she could be involved in some way, it would be very special," he says. "I know she is very happy that we're doing it and, after 50 years, feels that it is time."