Scarlett Johansson's Sexy Reading of Bible Verses Will Probably Make You Want to Sin
She appears on comedian Mike O'Brien's new comedy album, <em>Tasty Radio</em>.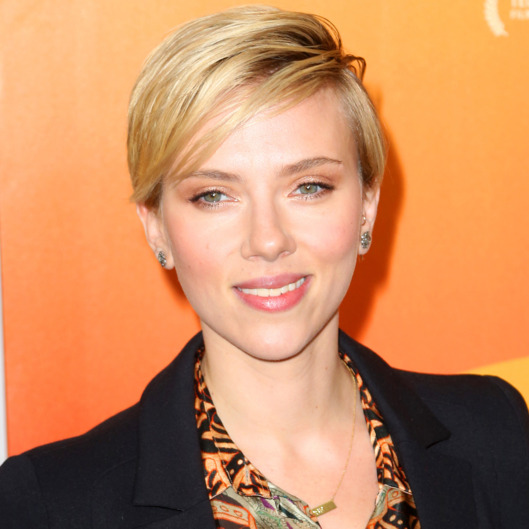 As Oprah recently hinted, the Bible's got this sensual undertone to it when you really read between the lines. That's especially true if you've hired Scarlett Johansson to lead your Bible Study group, something former Saturday Night Live writer/cast member Mike O'Brien foresaw when he got ScarJo to sex up the Old Testament for his new comedy album, Tasty Radio. On "Sexy Bible," Scarlett brings her best naughty Sunday-school teacher impression to O'Brien's Sexy Talk-Radio with her titillating reading of Deuteronomy. Prepare to kneel before the Altar of ScarJo by the time she heats up Chapter 21, verses 10–13. Hallelujah!