9 Best New Songs of the Week
Some exes write songs about each other, some exes write songs <em>with</em> each other.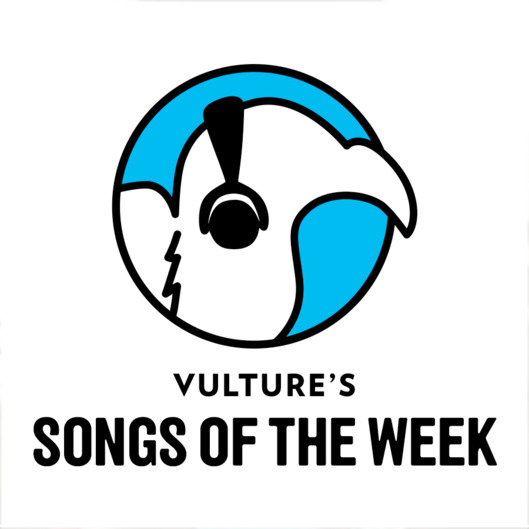 Every week, members of the Vulture staff highlight the best new music of 2015. If the song is worthy of your ears and attention, you will find it here. Read our picks below, share yours in the comments, and subscribe to the Vulture 2015 Playlist for a comprehensive guide to the year's best music.
Beach House, "One Thing"
Sweater-weather music at its finest. A sludgy, oozing, gooey delight that takes a few cues from Galaxie 500 while also throwing it back to 2010's Teen Dream. Curl up to this one with some cider and embrace the glory that is autumn. —Lauretta Charlton (@laurettaland)
Justin Bieber and Selena Gomez, "Strong"
As exes, Justin Bieber and Selena Gomez are two of the last people you'd expect to hop on a track together. And yet Drake's OVO Sound radio show got hold of a mysterious duet from the two former flames and premiered it over the weekend. Like Britney and Justin before them (#neverforget "What It's Like to Be Me"), together the two are a force. The song, possibly titled "Strong," marries the mid-tempo R&B of Bieber's underrated Journals with the newfound maturity showcased on Selena's Revival. They're singing about who or what to blame for derailing their relationship, but they sound still so dangerously in love. It's sexy and sad, like the best Usher songs. (Does Usher even mentor Bieber anymore?) More of this, please. (The song begins at 16:24.) —Dee Lockett (@Dee_Lockett)
Chairlift, "Ch-Ching"
Beyoncé brings out the best in people: Caroline Polachek already had swag for days, but her work on Bey's trunk-rattling "No Angel" (my favorite song from that album) gave her an outward confidence she always held back. Her first new song as Chairlift (with Patrick Wimberly, of course) in three years exudes the hip-hop influence that tends to stick with you once Beyoncé sneezes on your beat. Chairlift have never sounded sicker. —DL
Charli XCX, "Vroom Vroom"
At this spring's Pop Cube blowout in New York, in which the bubblegum-trolling SoundCloud collective PC Music and associate SOPHIE made one of their first real-life forays, SOPHIE previewed a bit of new material, including more of his pop collaborations (notably, he co-produced "Bitch I'm Madonna"). One of these collabs was "Vroom Vroom," a — frankly, insane — track he produced for Charli XCX, who finally premiered the song on Beats 1 just this afternoon. Charli's knack for pop with cheerleader energy and rebel-brat attitude meets its perfect match in SOPHIE's Jock Jam–ification. Let me ride ... while blasting this on repeat. —Jillian Mapes (@jumonsmapes)
Demi Lovato, "Yes"
There's a lot of talk about "Stone Cold," a ballad from Demi's latest album, which she also performed on Saturday Night Live this past weekend. But the real winner of her album is "Yes." It's a mid-tempo track that's almost a banger, but Lovato takes the time to slow things down and show off her vocals. She's never sounded better on this song, which takes her Don't Forget era and makes it grown-up. —Ira Madison III (@ira)
MØ, "Kamikaze"
Danish singer MØ should've had her moment with last year's No Mythologies to Follow, but these things take time. Earlier this year, she had her best look yet with a feature on Major Lazer's summer smash "Lean On." She's hoping to replicate that success with Diplo again on her new song, "Kamikaze." It's not quite there, but it's a more fall-appropriate head-bopping piece of production that MØ floats over the way she tends to. I want more from her, but I'll be grooving to this until she really hits her stride like I know she will. —DL
One Direction, "Perfect"
When I first listened to this song I thought, This sounds like "Style'"by Taylor Swift. Someone should do a mash-up. And then, of course, someone did. As it would turn out, "Perfect" may also be about Swift as well. 1D's front man Harry Styles dated the pop star for a hot minute, and "Style" is rumored to be written about him. But "Perfect" doesn't sound like it was fueled by animosity. It's a sweet and nostalgic track about embracing someone who is good for you, and learning to let go when the time comes. —Eric King (@erickingdavid)
Raury, "All We Need"
I'm feeling all these "respect yourself before you wreck yourself" vibes on Raury's new album. Dude is trying to bring Afrocentrism back in a big way, merging the ethos of traditional folk with hip-hop and black consciousness. Try the futuristic album opener "All We Need," which closes with a prodigious rap verse from the Stone Mountain, Georgia, native. —LC
Gwen Stefani, "Used to Love You"
Everything about Gwen Stefani's resurgence sounded false. "Baby Don't Lie" and "Spark the Fire" were fun songs, but they didn't tell us anything about her. Stefani is at her best when she's making you break down and cry in songs like "Simple Kind of Life" and "Early Winter," or pouring out emotion on an upbeat track like "Spiderwebs" and "Serious." Starting fresh with this song, which clearly references her relationship with Gavin Rossdale, she's back to the Stefani that makes us feel something while we're dancing. —IM