Tracy Morgan Is Going Back on Tour With Picking Up the Pieces
Starting in February.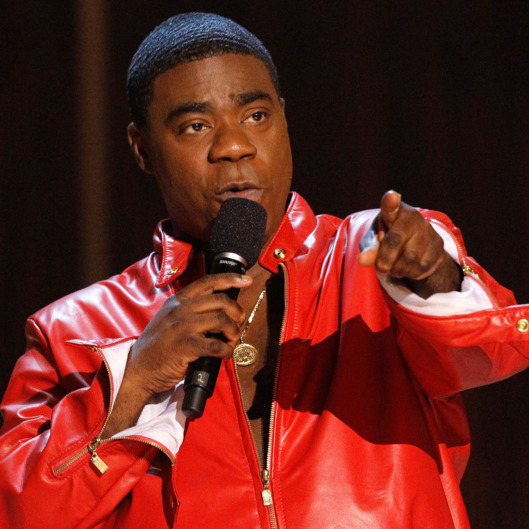 The Tracy Morgan comeback is in full swing: After the tragic accident on the New Jersey Turnpike that put him in a coma and killed his friend Jimmy Mack, the comic made a surprising and emotional appearance at the Emmy Awards. He since followed that up by hosting SNL this past weekend, doing a monologue with his 30 Rock colleagues and joking, "People are wondering, 'Can he speak? Does he have 100 percent mental capacity?' The truth is, I never did. I might even be a few points higher." Now he's following that with a stand-up tour: Tracy Morgan: Picking Up the Pieces, kicking off at the Horseshoe Casino in Hammond, Indiana, on February 5 and extending until the end of May. In a statement Morgan said that comedy was like riding a bike: "You don't forget where the pedals are."