Angelina Jolie Loves Being in Menopause
"I feel happy that I've grown up. I don't want to be young again."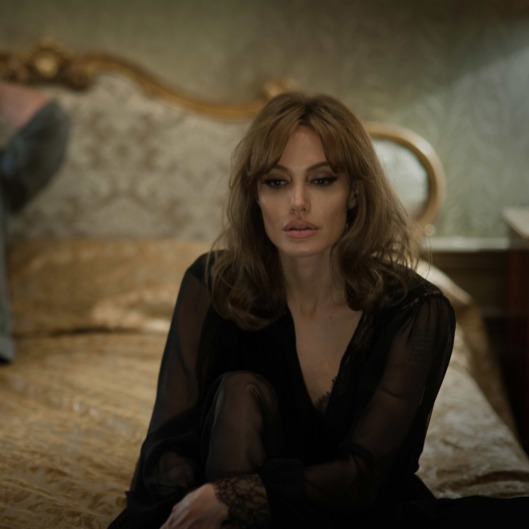 In a candid interview with the Daily Telegraph, Angelina Jolie-Pitt opened up about her experiences with early-onset menopause, engendered by her mastectomy: "I actually love being in menopause," she said. "I haven't had a terrible reaction to it, so I'm very fortunate. I feel older, and I feel settled being older. ... I feel happy that I've grown up. I don't want to be young again."
Jolie, whose mother died at the age of 56 in 2007 after battling breast and ovarian cancer, had an 87 percent chance of getting breast cancer herself, and elected to have her breasts removed. She had her second surgery earlier this year after "a scare." She said that her surgeries weren't going to make her "feel like less of a woman." Her husband, Brad Pitt, who co-stars in Jolie's By the Sea, helped her through her hard times: "[Brad] made it very, very clear to me that what he loved and what was a woman to him was somebody who was smart, and capable, and cared about her family, that it's not about your physical body. ... So I knew through the surgeries that this wasn't going to be something that made me feel like less of a woman, because my husband wouldn't let that happen."
In By the Sea, which Jolie directed and stars in, the director-actress has several nude scenes. When asked how she felt about shooting these scenes post-surgery, she said, "The scenes were in the original script and it did feel wrong to take them out because of the mastectomy. I think it's important to be seen as you are."